Product Description
Specifications:
WING SPAN:88"(2235mm)
LENGTH:83"(2110mm)
WING AREA:1465sq in(94.5sq dm)
FLYING WEIGHT:16-17lbs(7200-7700g)
ENGINE:50-60cc gas DLE55 DLE60 DA50 DA60
RADIO:4CH/6S
Features:
1.Control services is larger than V3 version. Up to 60 degrees of throw on all control surfaces. Best for more vibrant aerobatic flight.
2.Packed in strong honeycomb board cartoon. Better protection during transportation.
3.Improved carbon fiber tail wheel assembly, using CNC machined metal parts including aluminum tail wheel hub.
4.Improved wheels with aluminum hub, built with more durable materials, and filled with rubber.
5.Using high quality cap head screws.
6.Spare covering included in the package. Convenient for repair.
7.Improved ball link assembly.
8.Upgraded to carbon fiber control horns.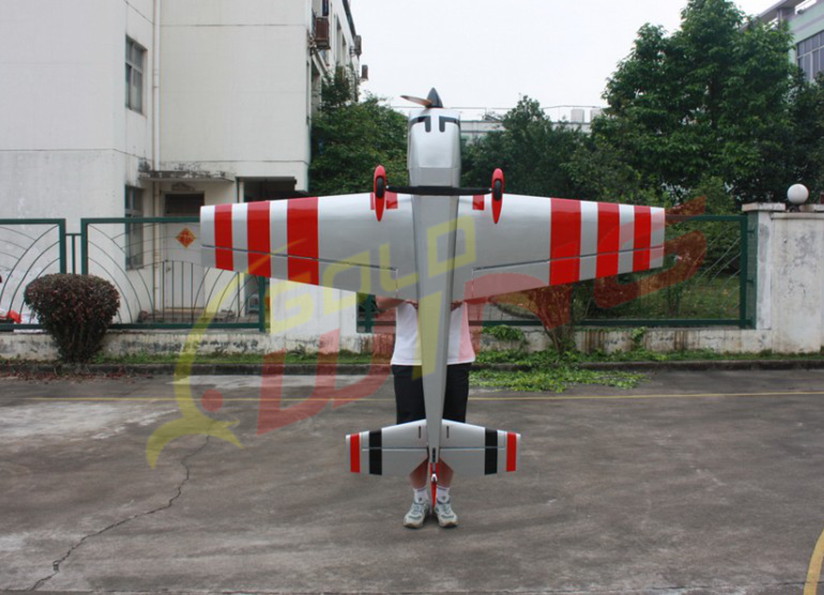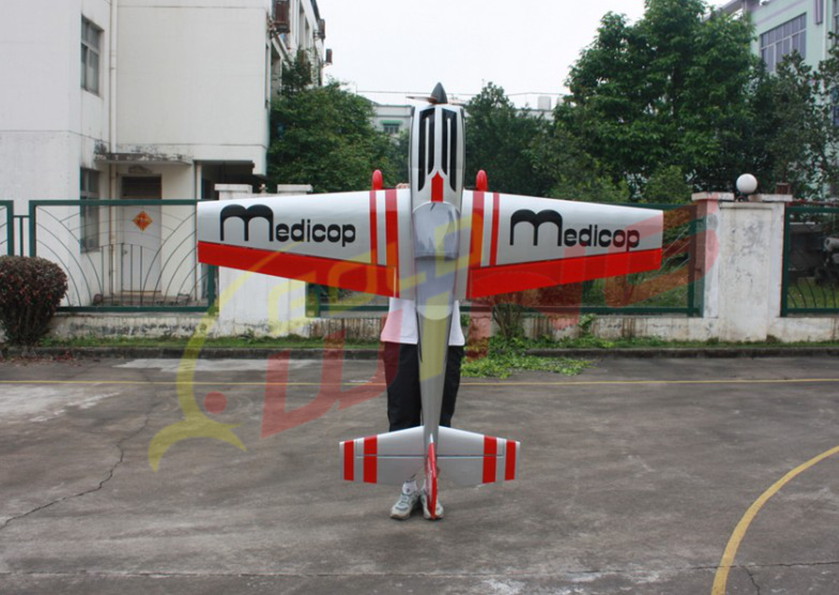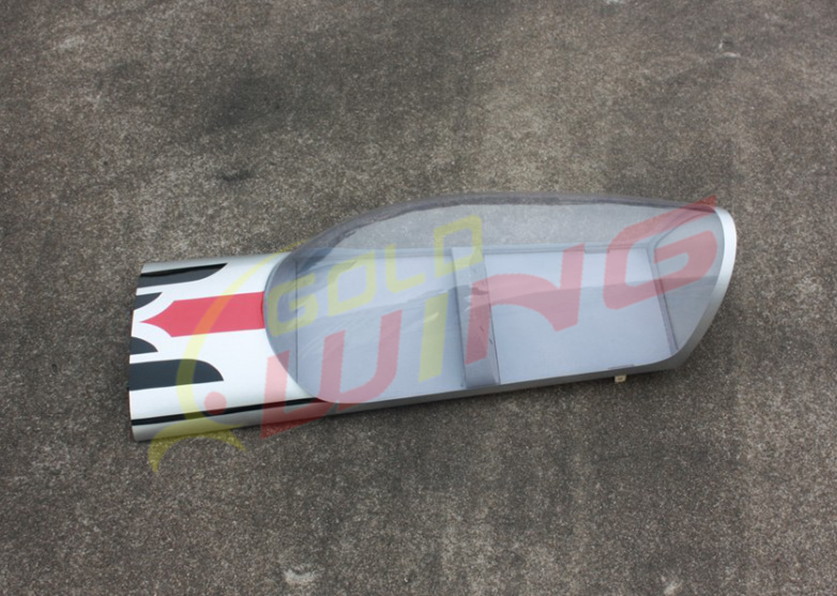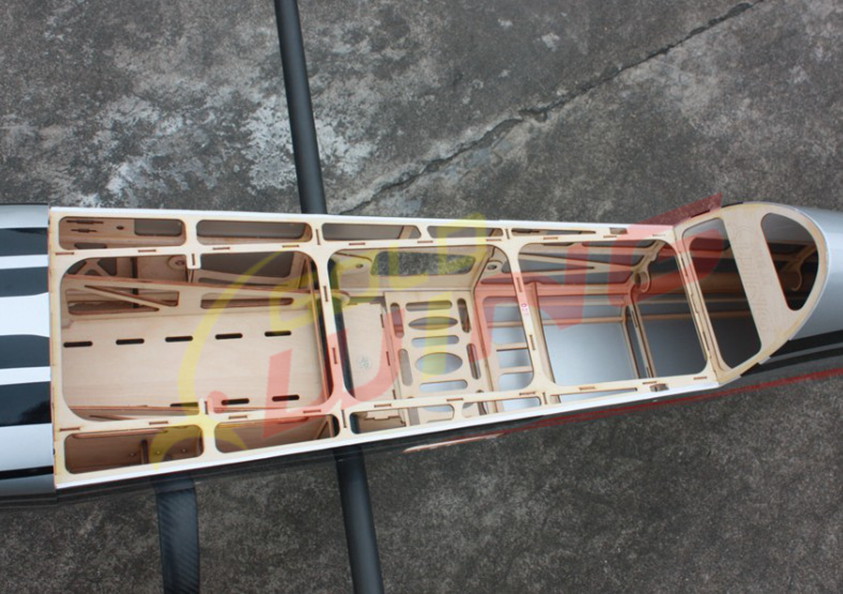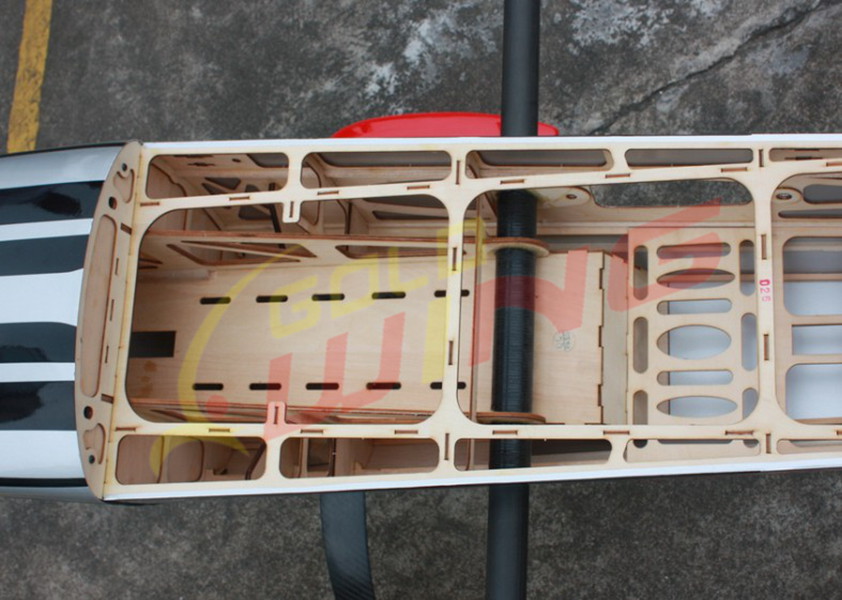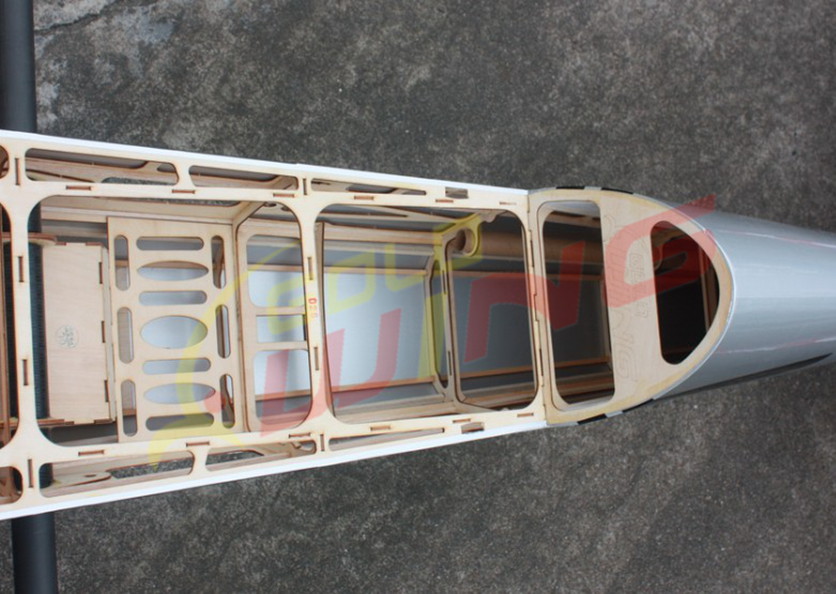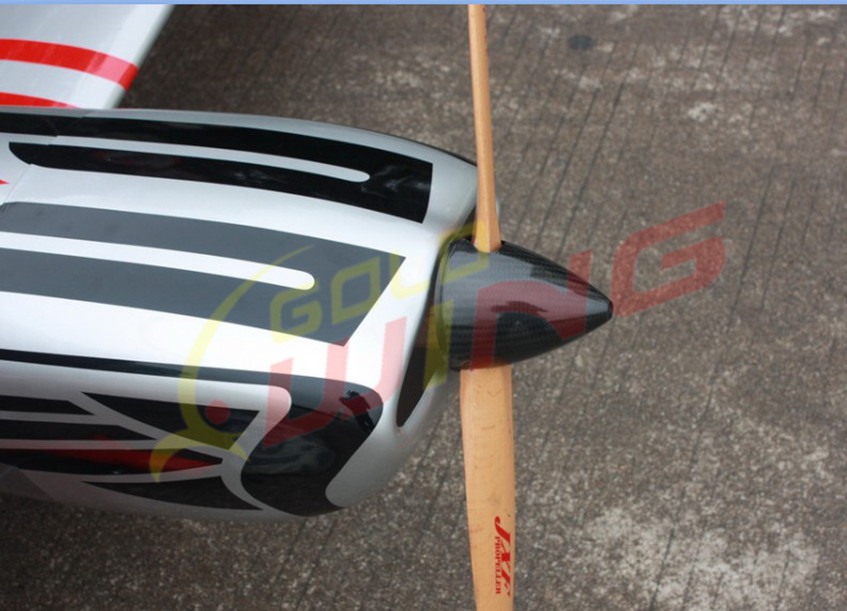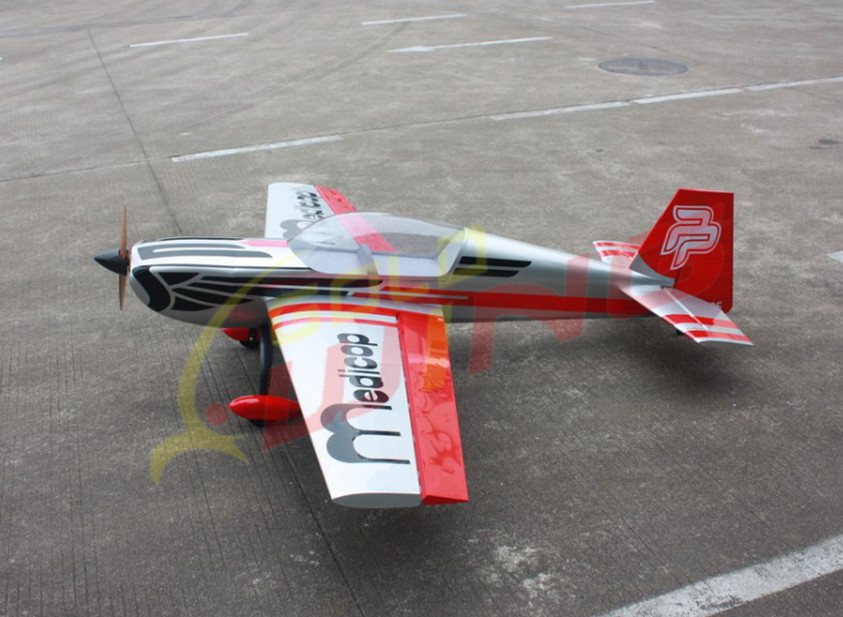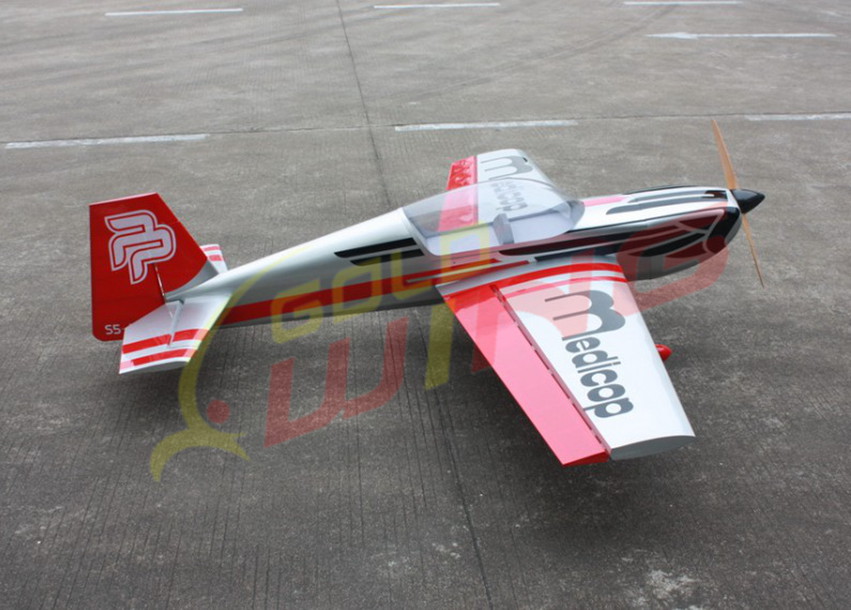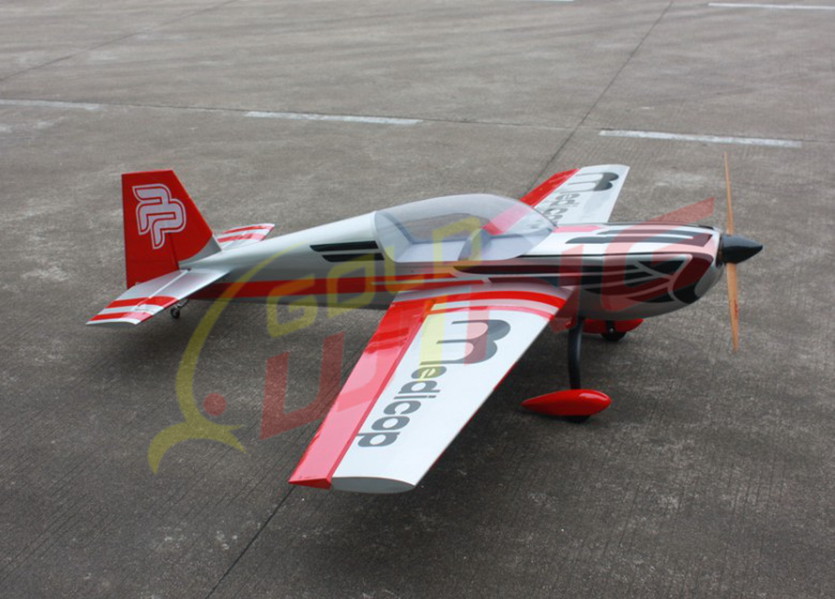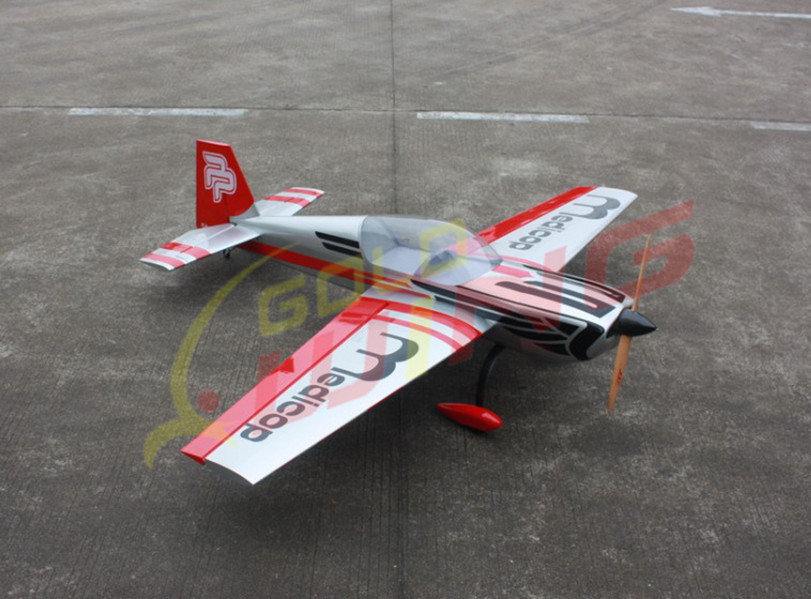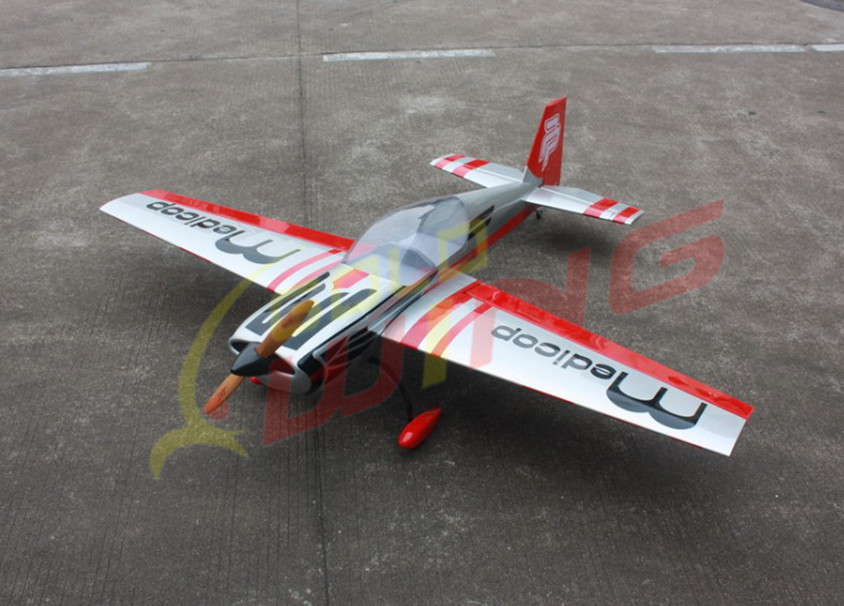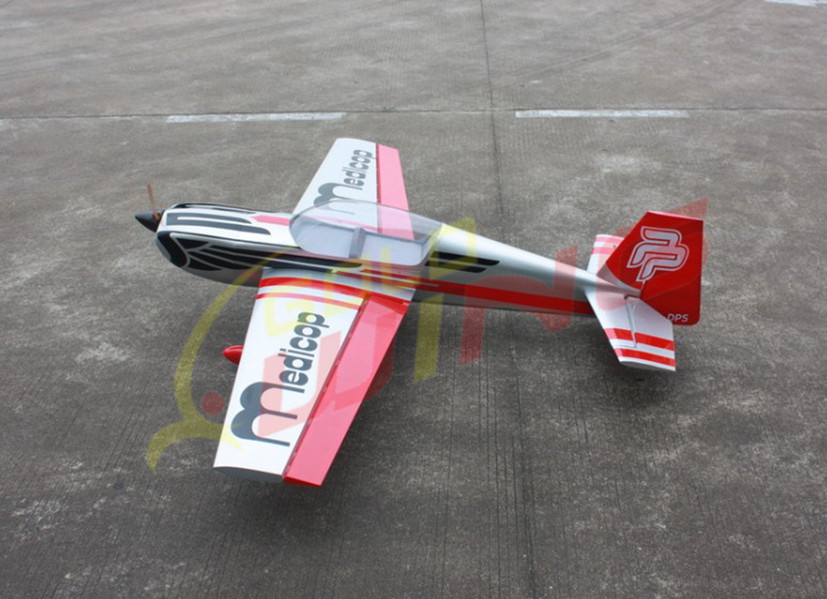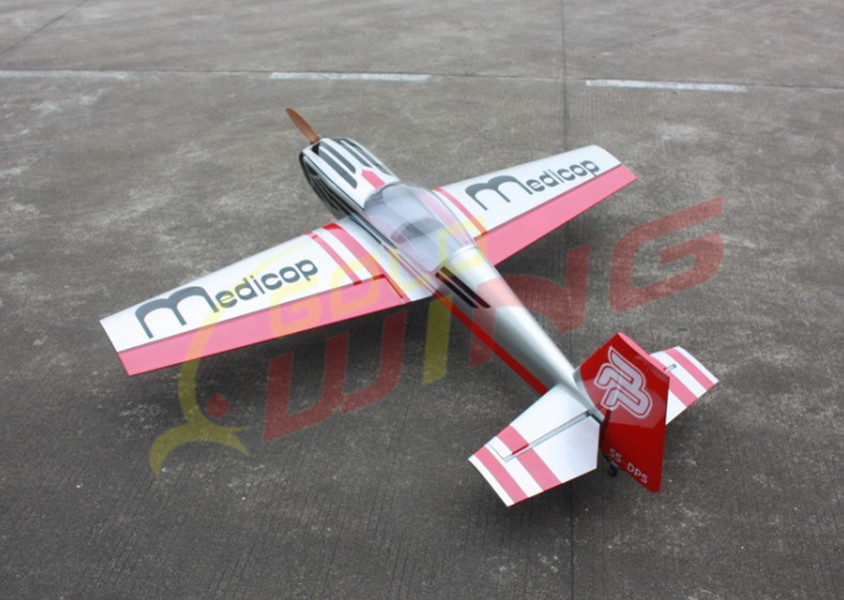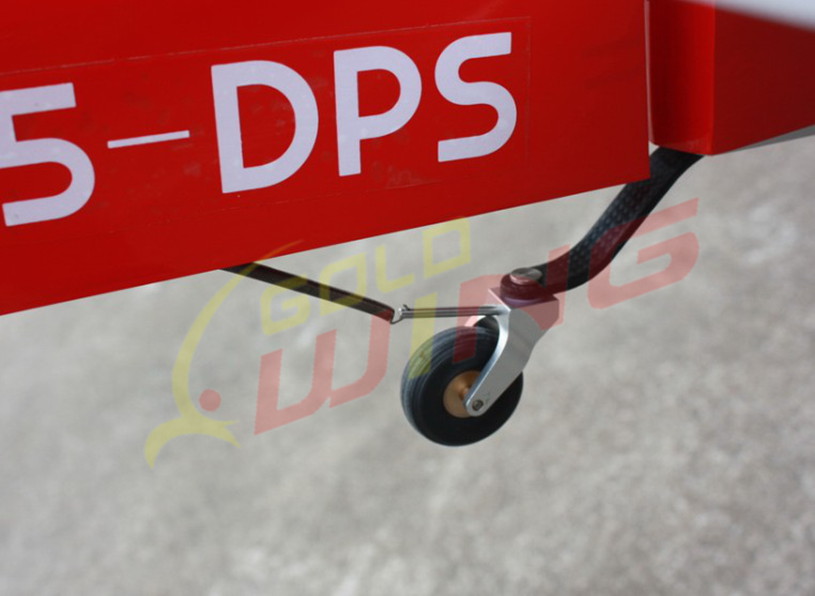 Special Features:
Adjustable pushrods for easy fine tuning(Include Spanner)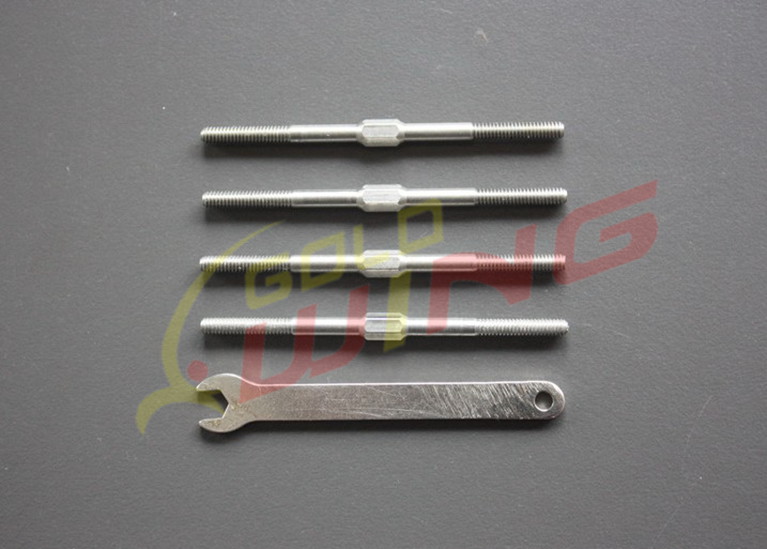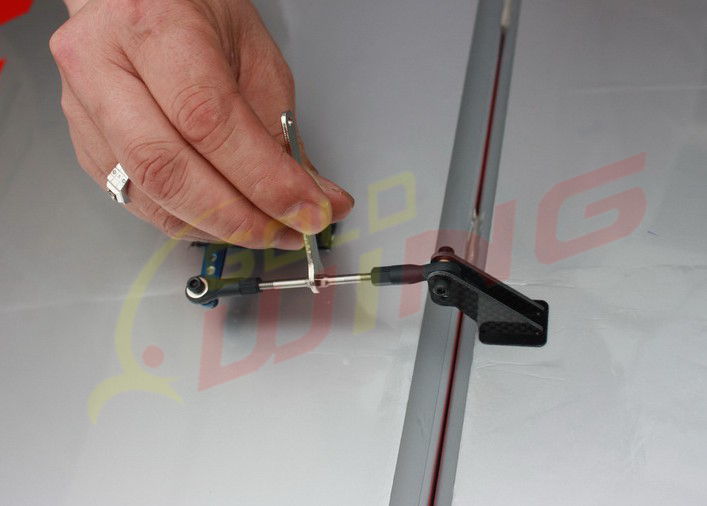 Larger aileron and elevator design. Up to 60 degrees of throw on all control surfaces for excellent
3D aerobatic flying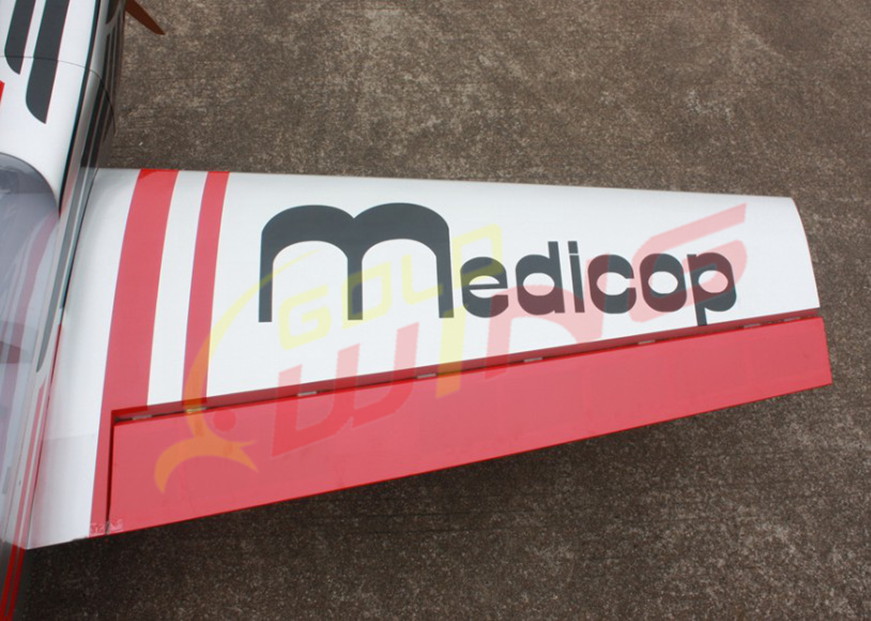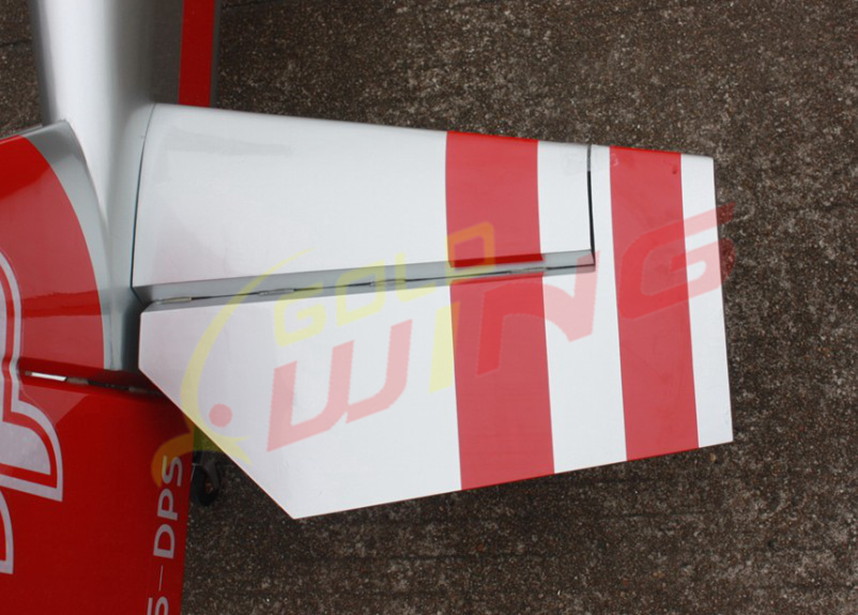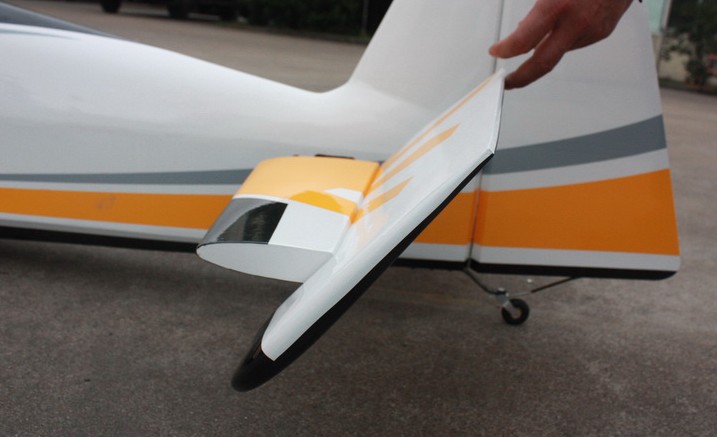 High quality ball link assemblys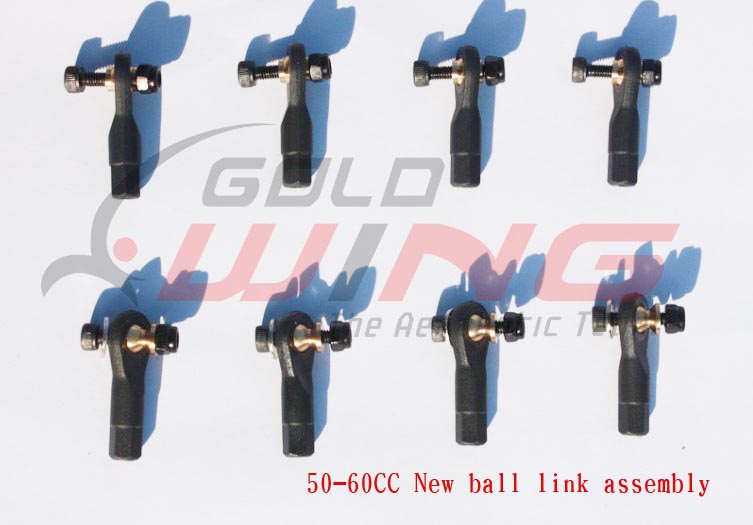 Aluminium hub rubber wheels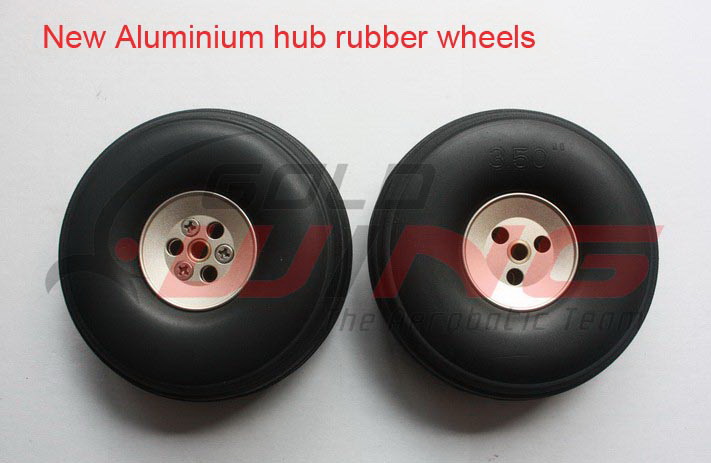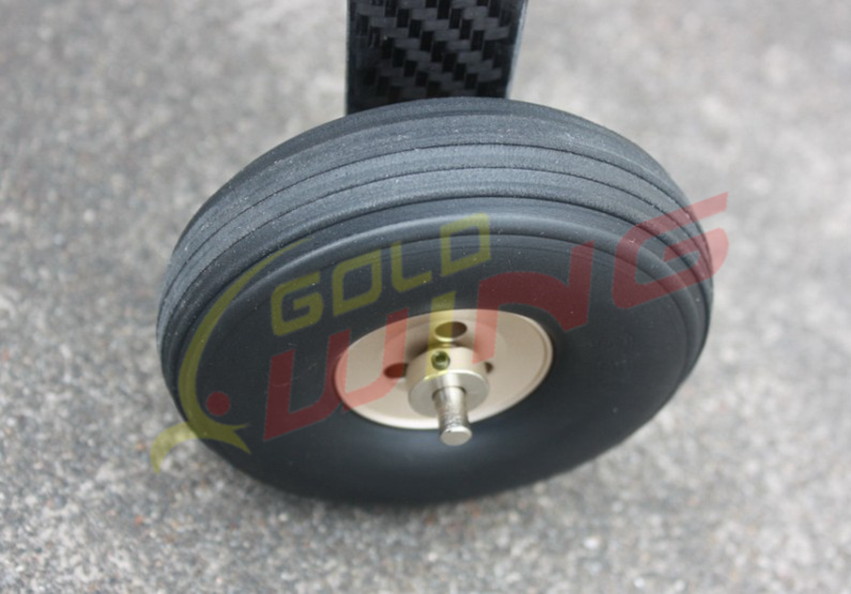 Servo Lead Safety Clips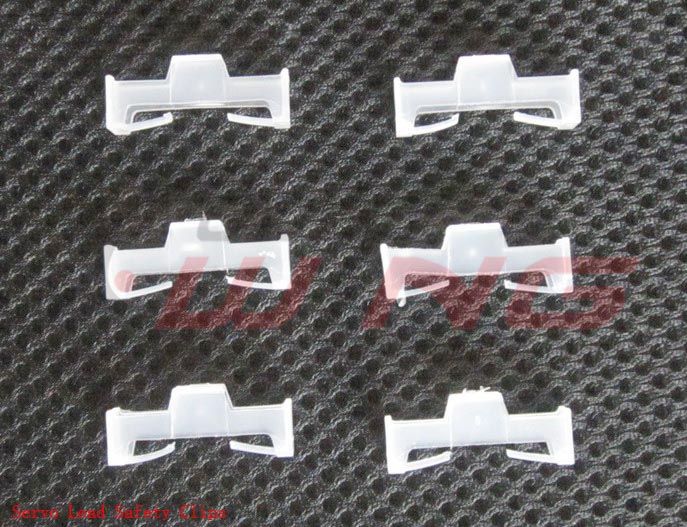 High performance cap head screws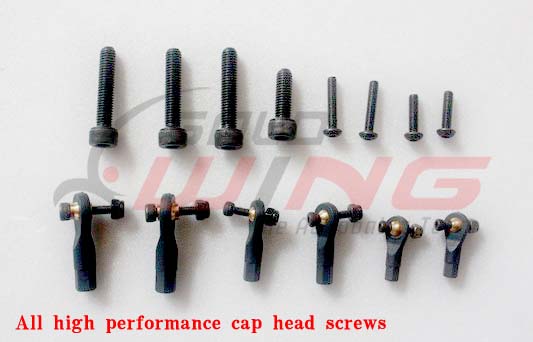 Flat nylon hinges for better flying strength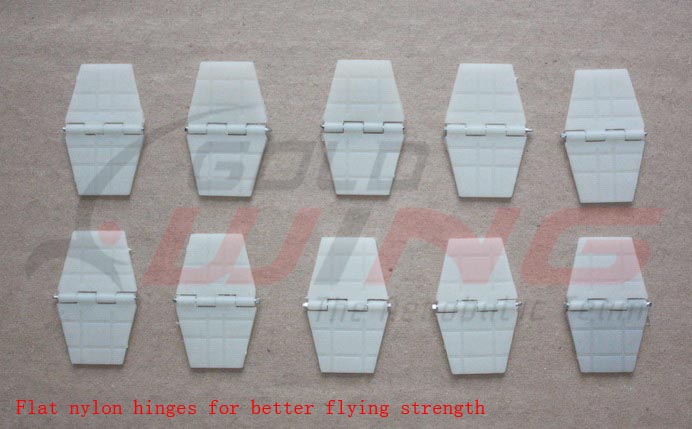 Honeycomb Board carton packing for safer transportation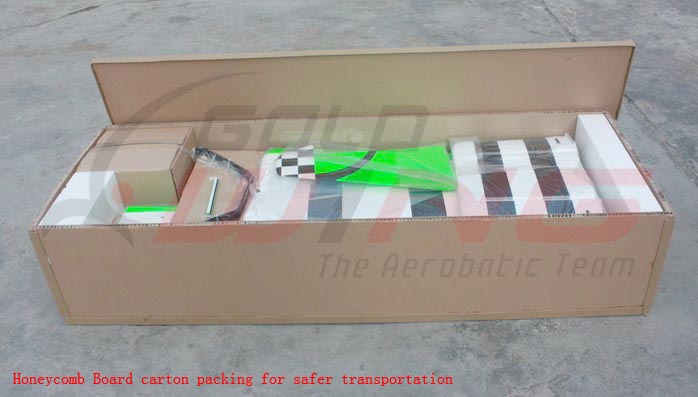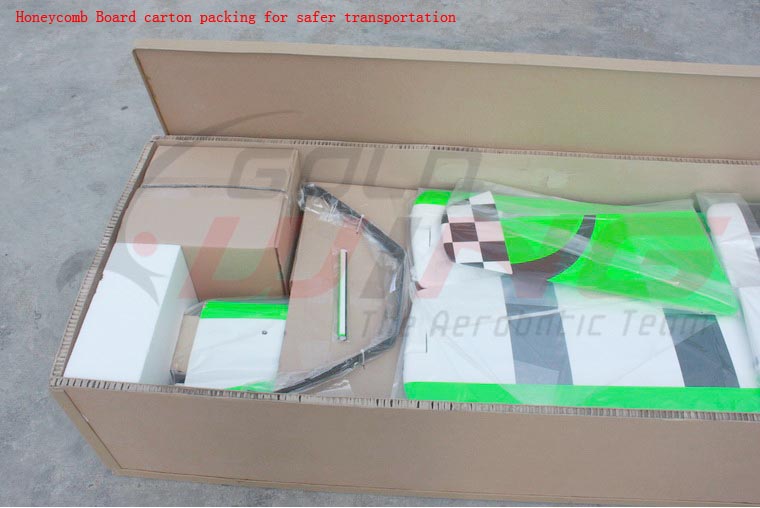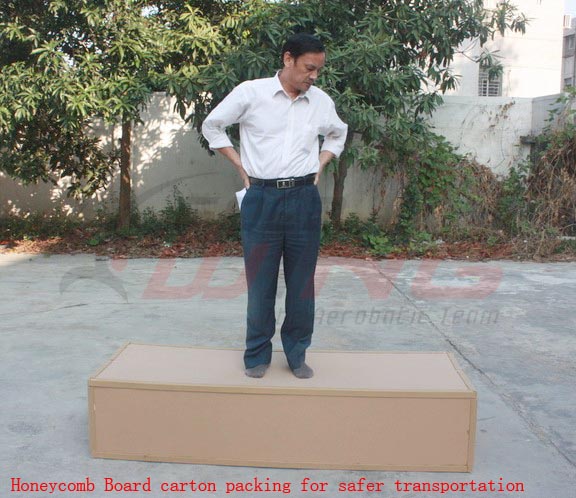 Pre-hinged Control Surfaces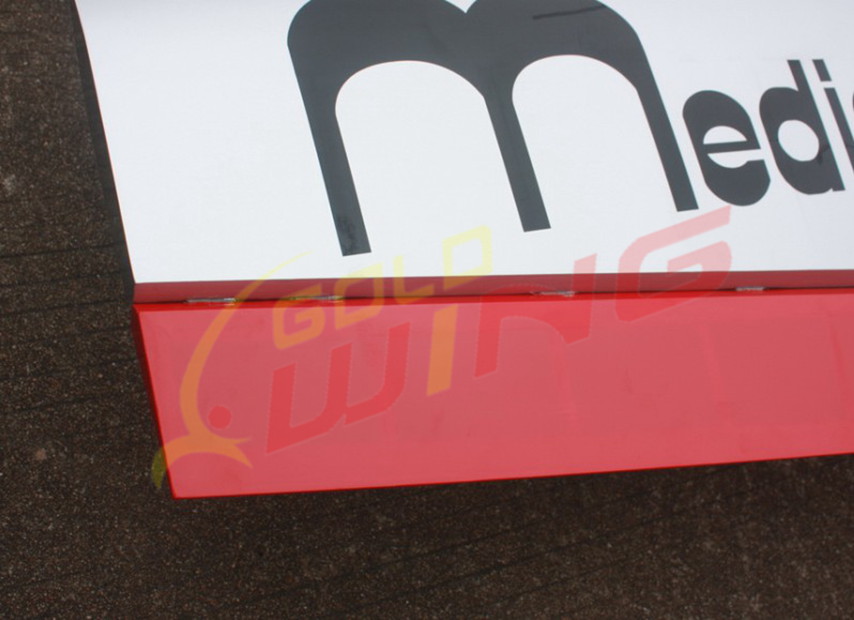 Pre-assembled and mounted Gas Tank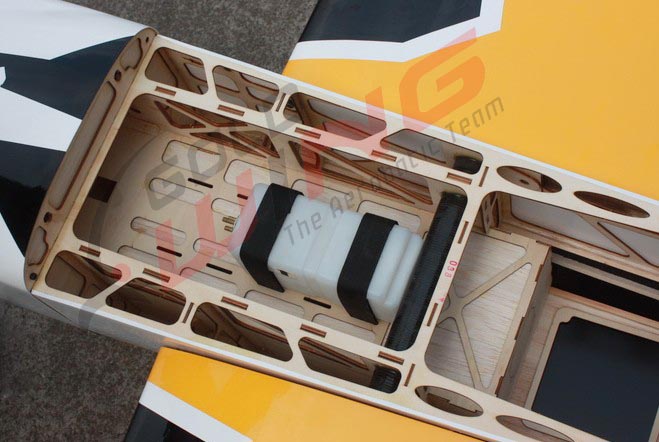 Installed Servo Wire Guide Tube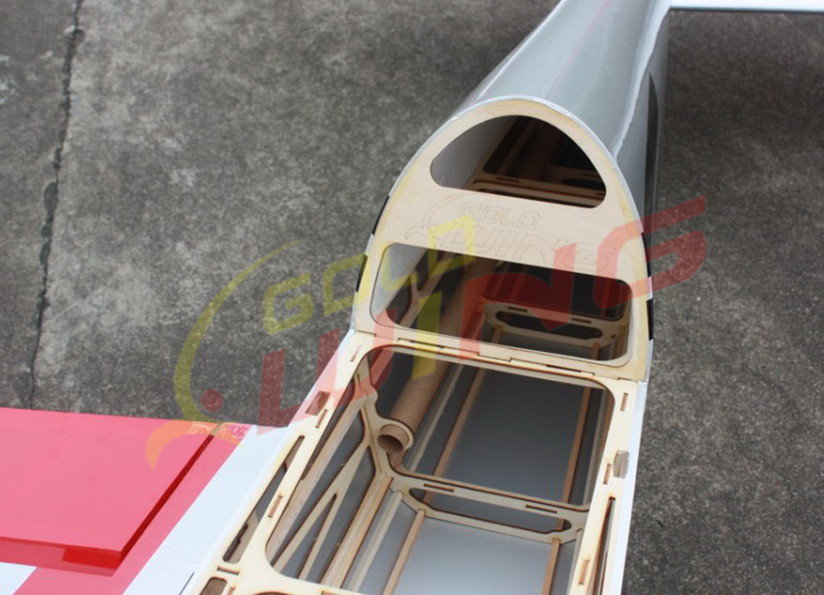 Extra covering provided for small repairs and Covered in Genuine Ultracote / Oracover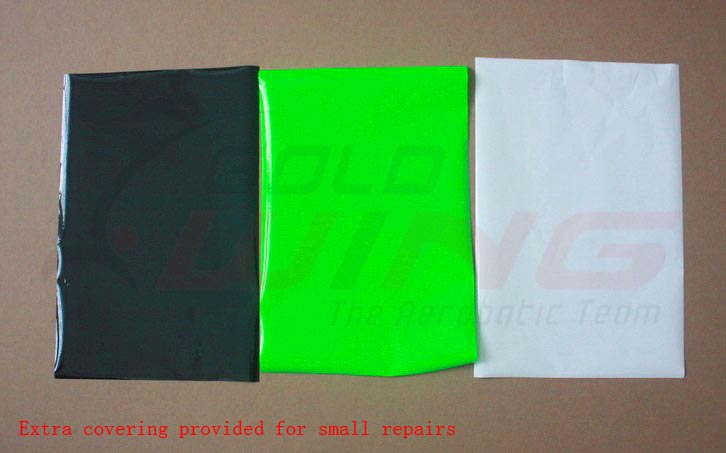 Removable rudder
Two pieces removable wings and stabs
Fixed ring inside cowling for easy build
Complete and detailed instructions on CD
Carbon Fiber accessories version:
Extra strength Carbon Fiber control Horns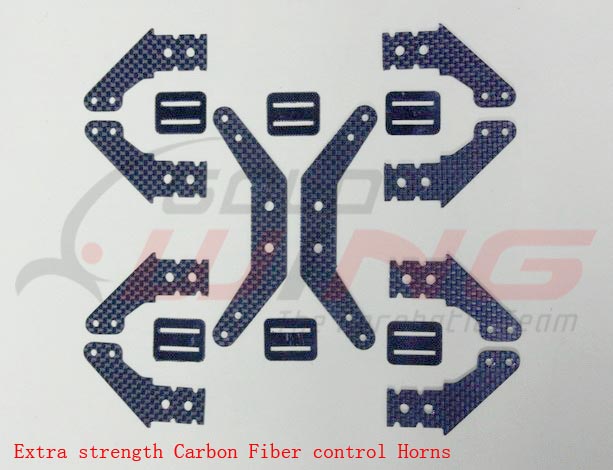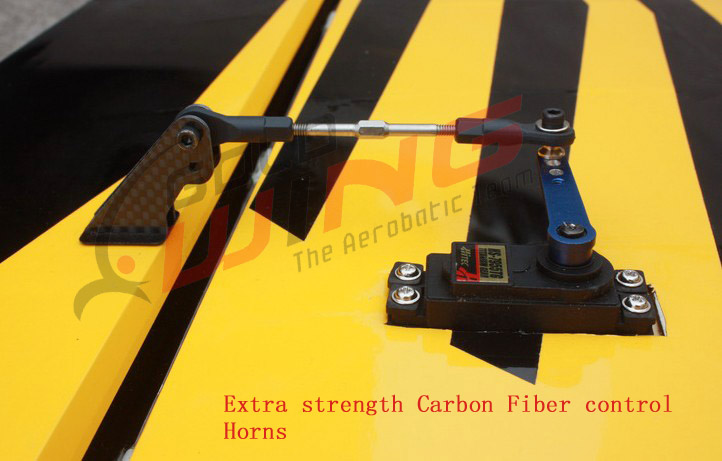 One piece air foiled carbon fiber landing gear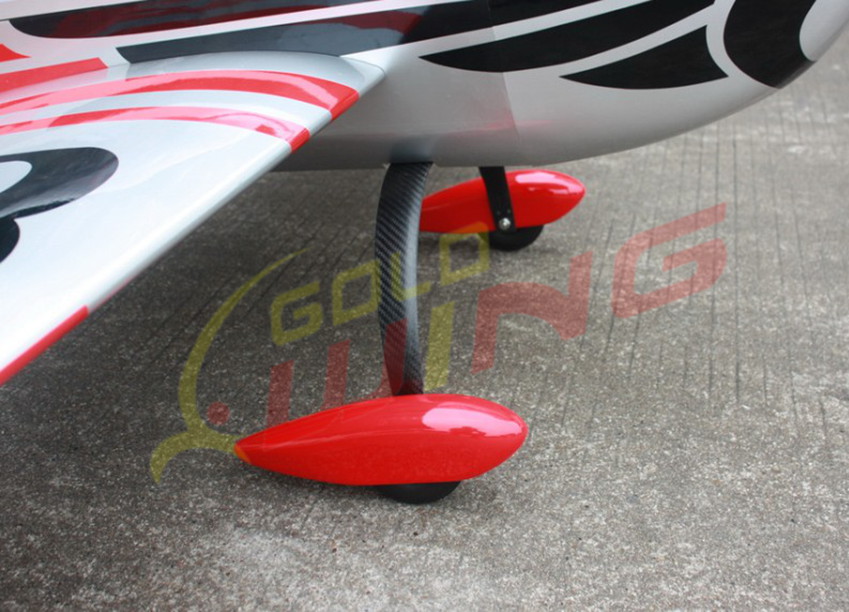 Carbon fibre tail wheel assembly with CNC machined metal parts, including the aluminium tail wheel hub.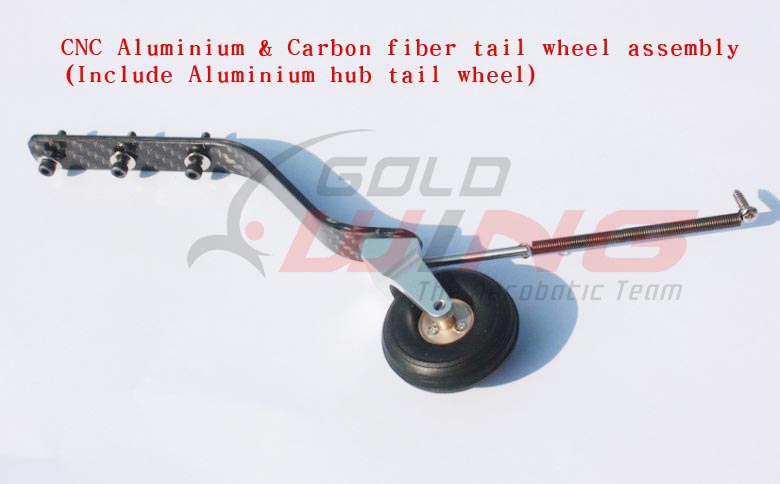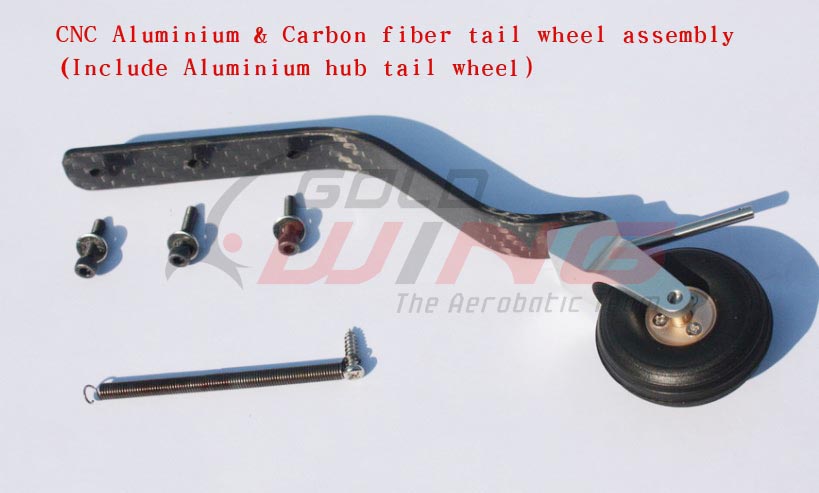 Carbon fiber wing and stab tube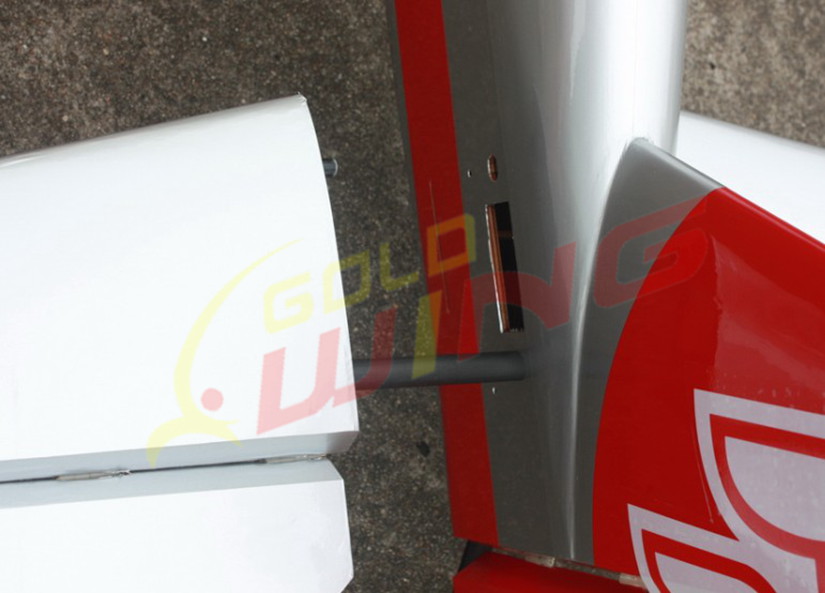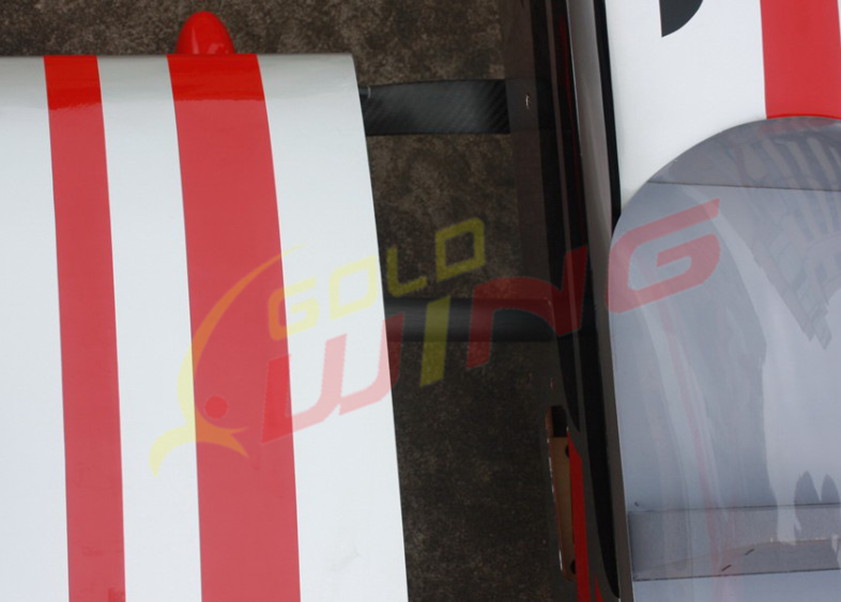 Carbon fiber rods to make the wings light weight and strong