Product Description
GW Corvus Racer 120CC V4
Goldwing RC proudly presents 108in Corvus Racer540 120CC, Extreme Series, which is a premium product line of gas RC airplanes designed for unlimited 3D performance. The new 108in Corvus 120CC adopts cutting edge aerodynamic features, such as streamlined canopy, aileron counterbalance, removable side force generators (SFGs) .The Corvus 120CC is also loaded with high-end accessories including genuine Oracover, CF landing gear, tail wheel assembly and control horns. KUZA new 1000cc gas Tank with Alloy cap is included.
SPECIFICATIONS
WING SPAN:108"(2770mm)
LENGTH:106"(2690mm)
WING AREA:2111sq in(136.2sq dm)
FLYING WEIGHT: 26.5-28lbs(12000-12700g)
ENGINE:100cc-130cc gas DLE111 DLE120 DA120 3W110
RADIO:6CH/7-9S
FEATURES INCLUDED
• Larger aileron and elevator design. Up to 60 degrees of throw on all control surfaces for excellent 3D aerobatic flying
• High quality ball link assemblie
• Improved the stainless steel axles
• Servo lead safety clips
• High performance cap head bolts
• Honeycomb board carton packing for safer transportation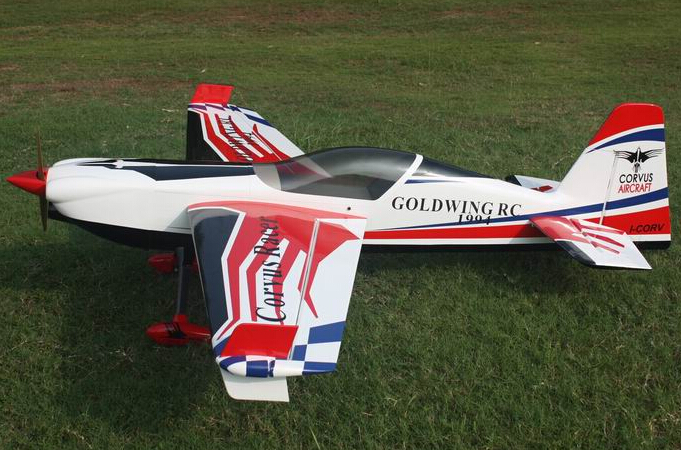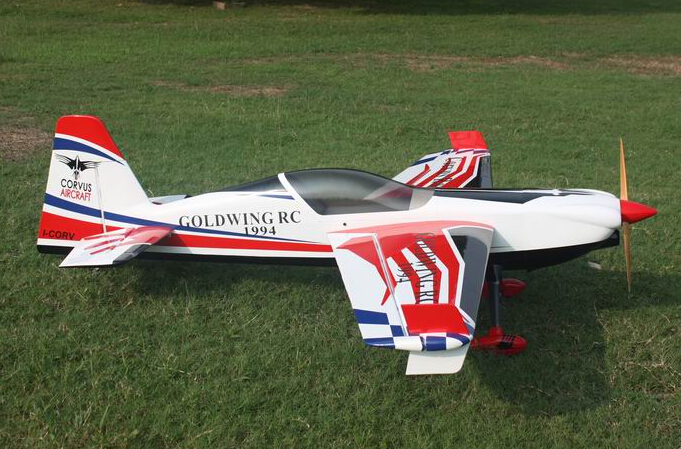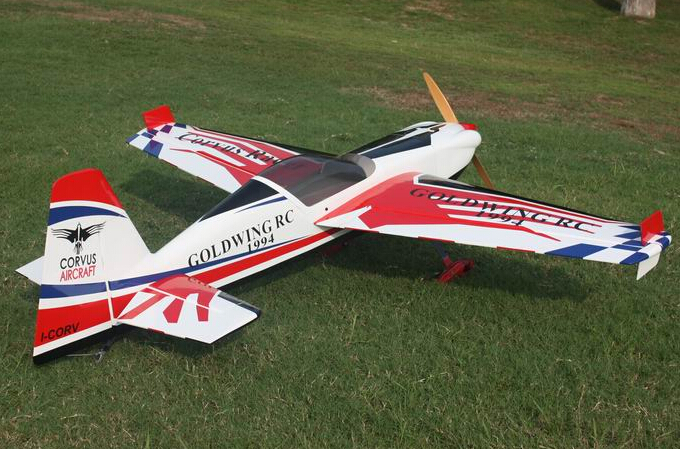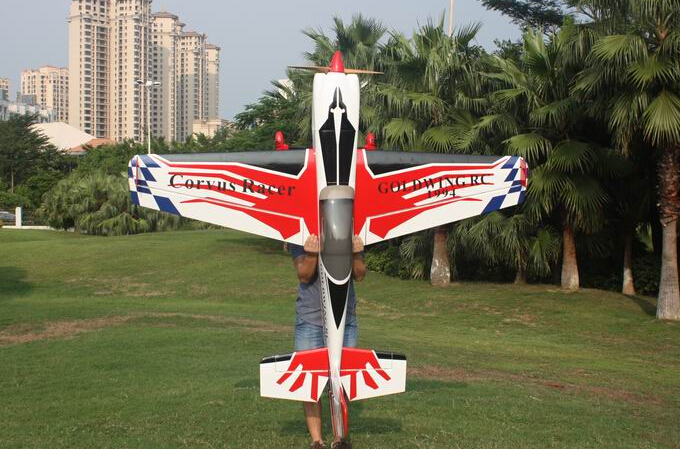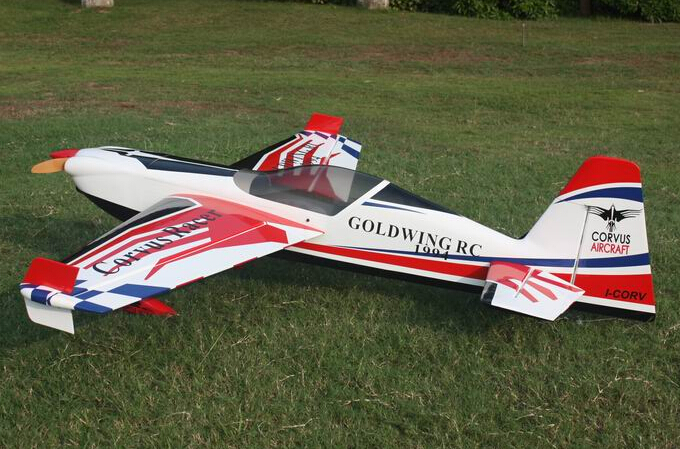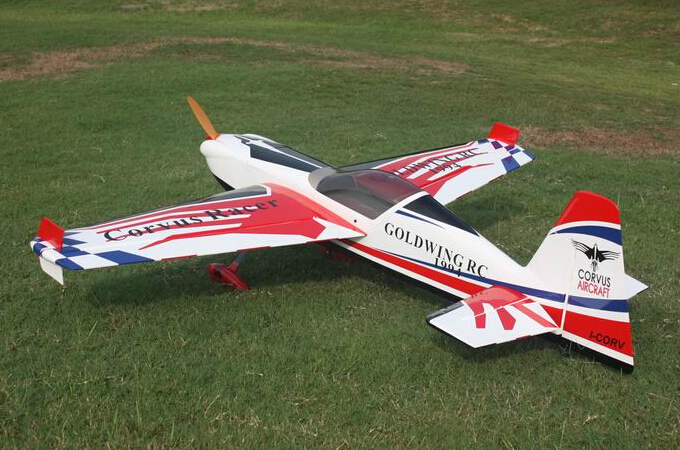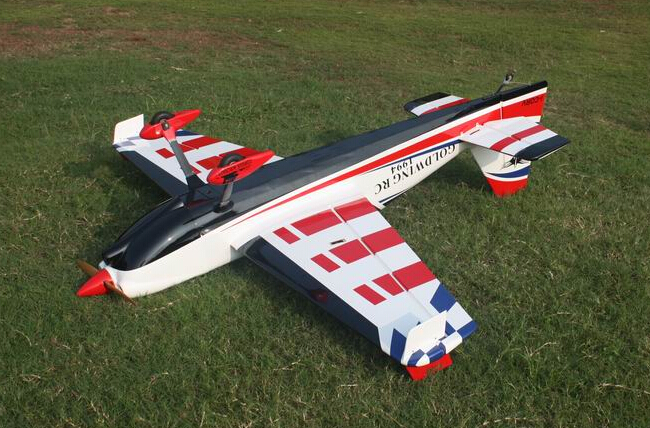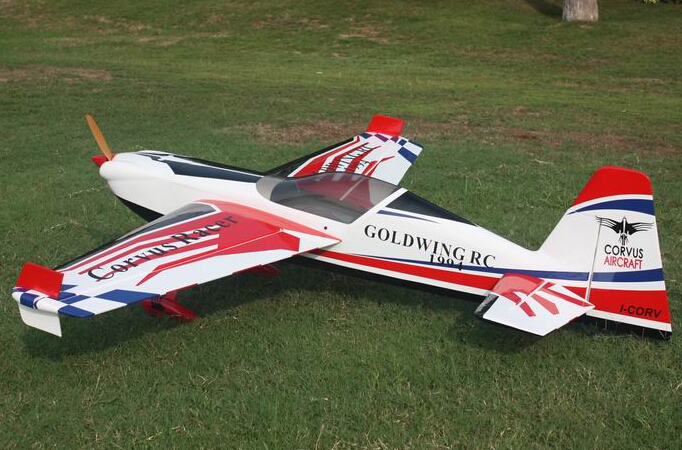 • Adjustable pushrods for easy fine tuning(Includes wrench)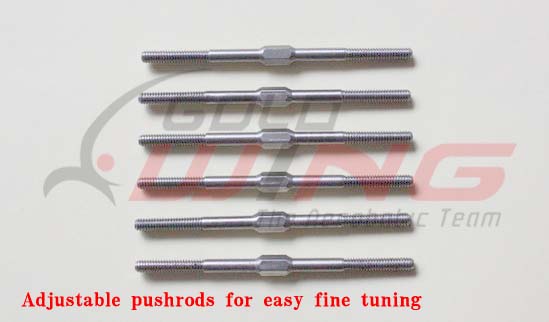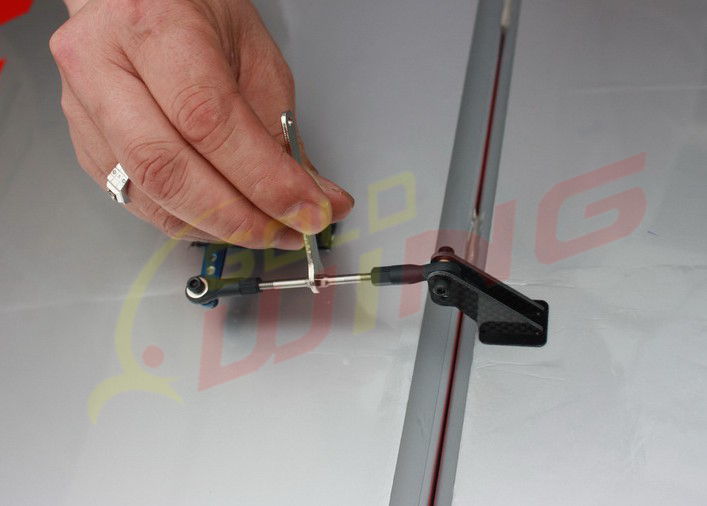 • Aluminium hub rubber wheels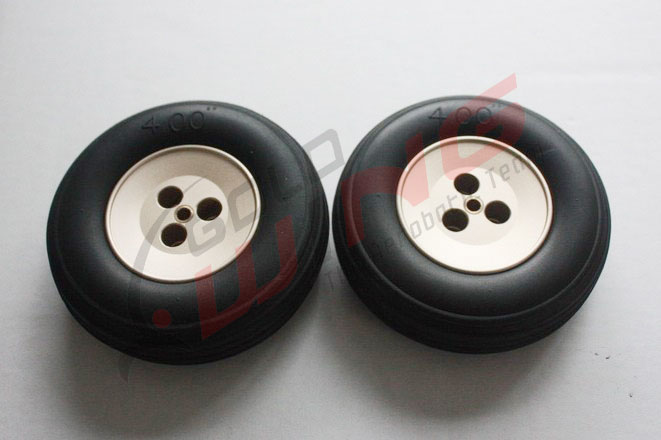 • Replacement wheel tyres, using the existing wheel hubs.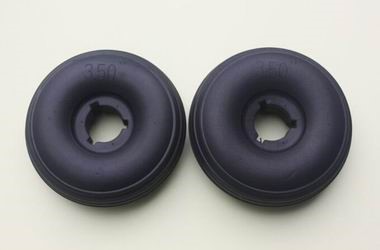 • Flat nylon hinges for improved flying strength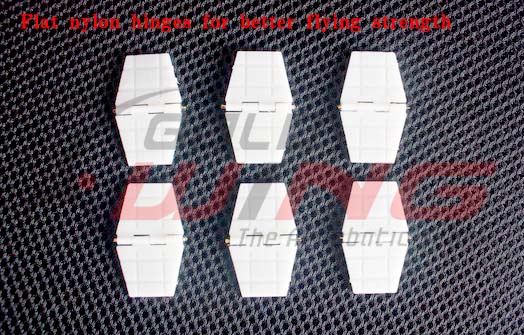 • Pre-hinged control surfaces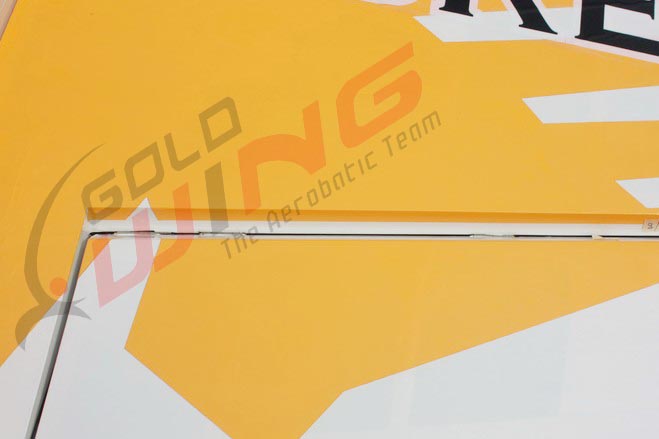 • Extra covering provided for small repairs, genuine Ultracote / Oracover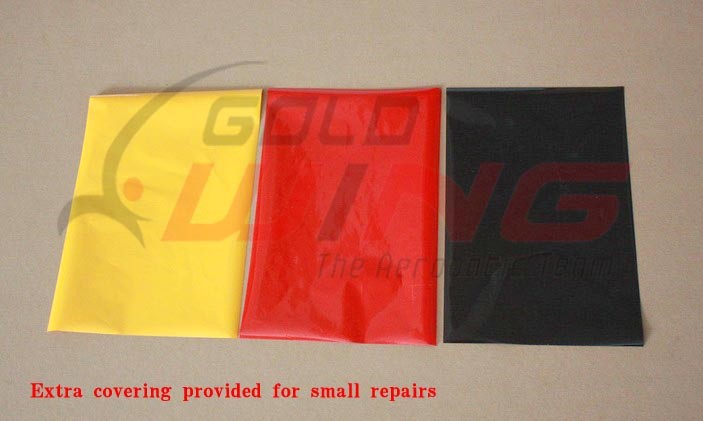 • Removable rudder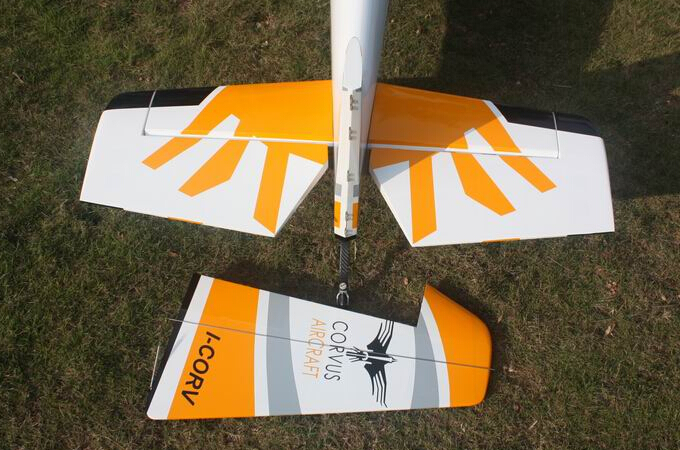 • Side force generators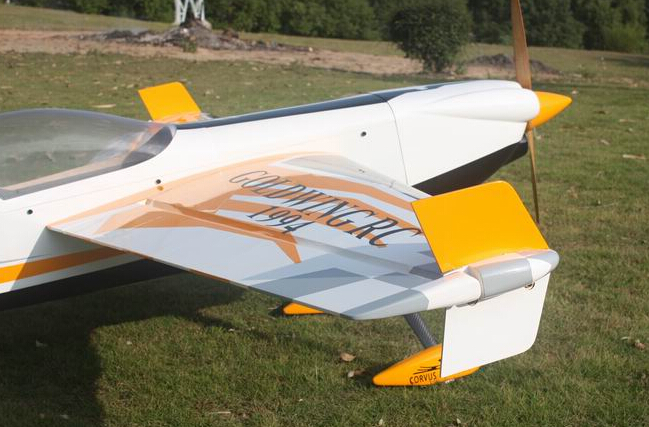 • CNC ALU canopy bolts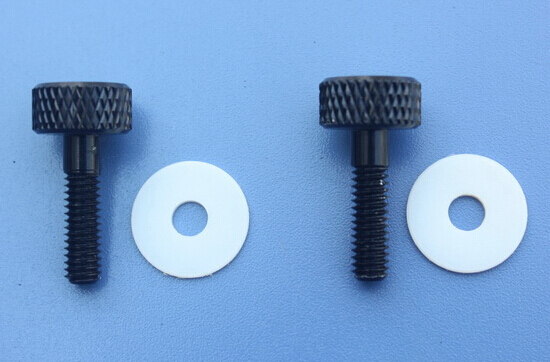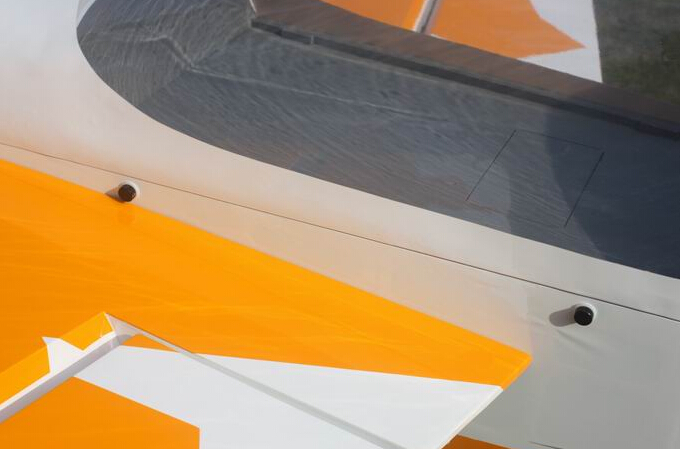 • X basla batten structure ensures high strength of fuselage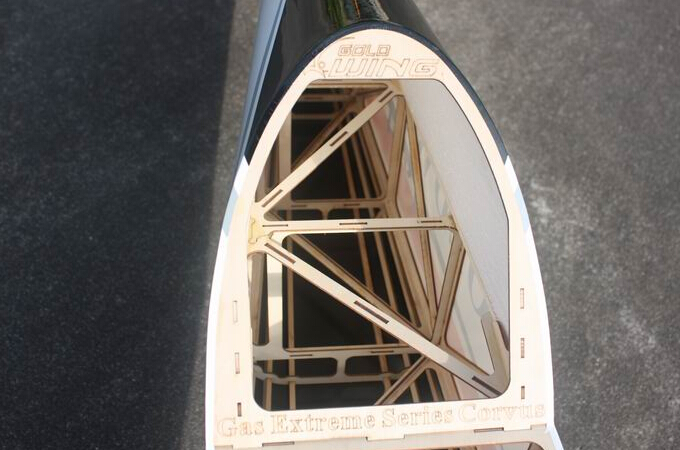 • Canopy hatch pins are made of nylon rods for better resistance aganist vibration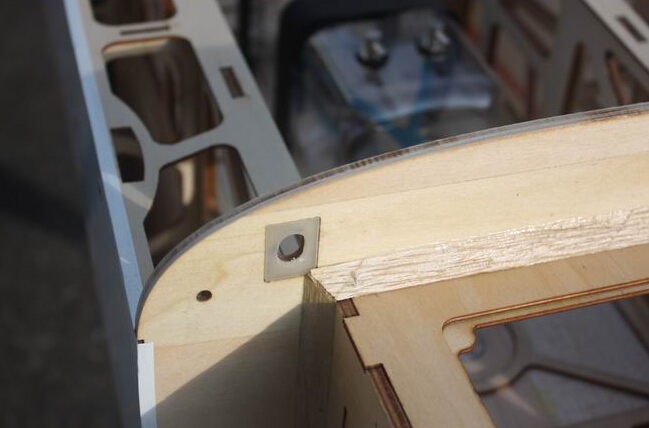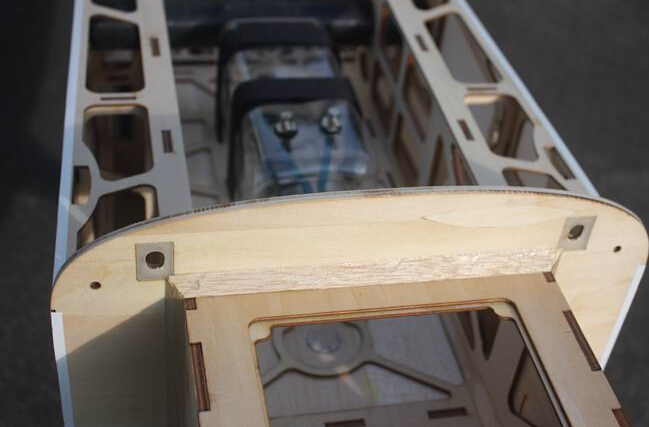 • The Corvus is designed to directly accommodate KUZA® rudder servo tray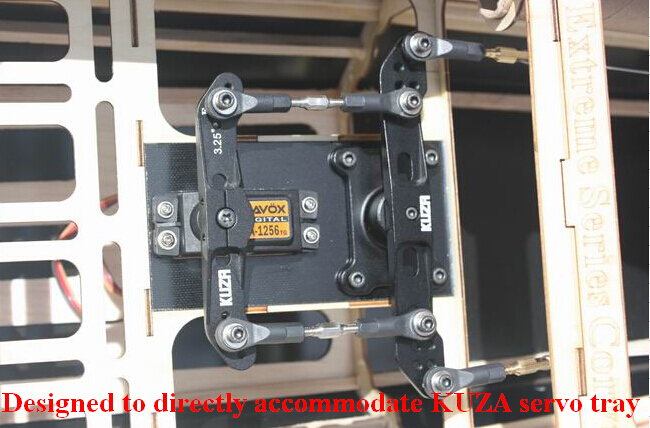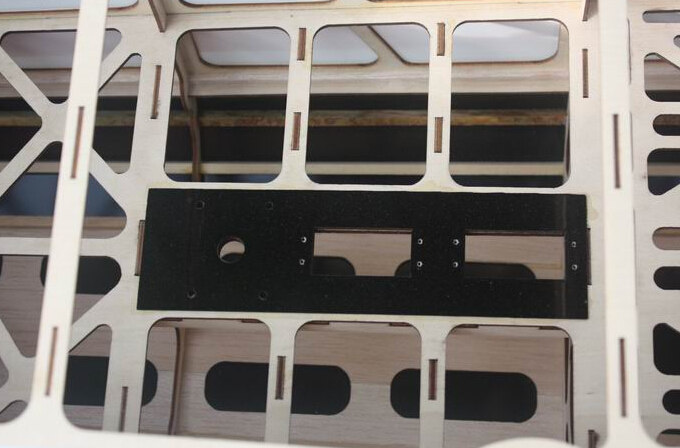 • KUZA new 1000cc(34oz) gas Tank with alloy tank cap included.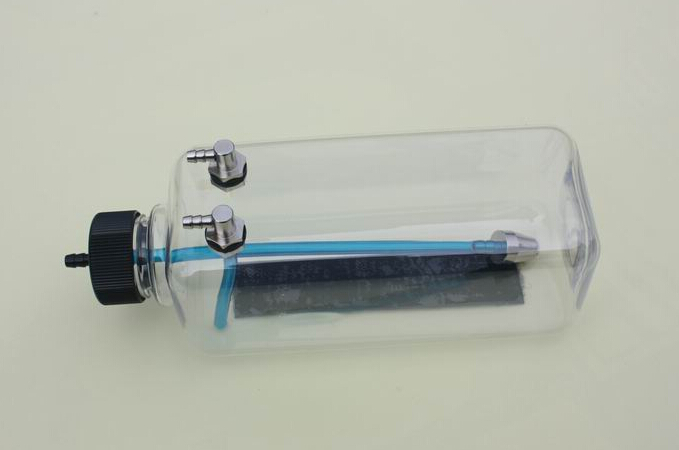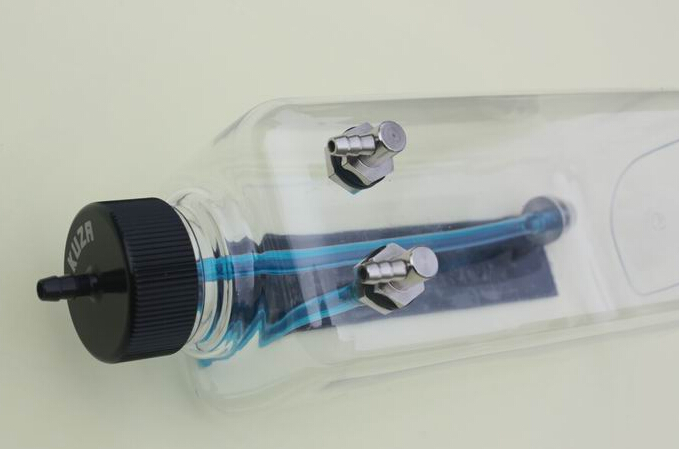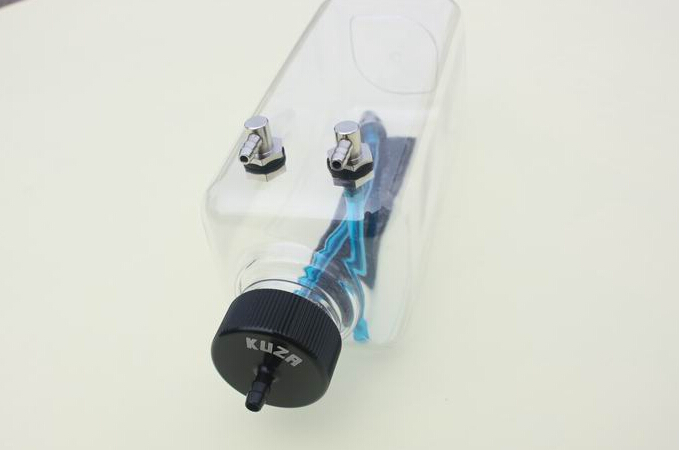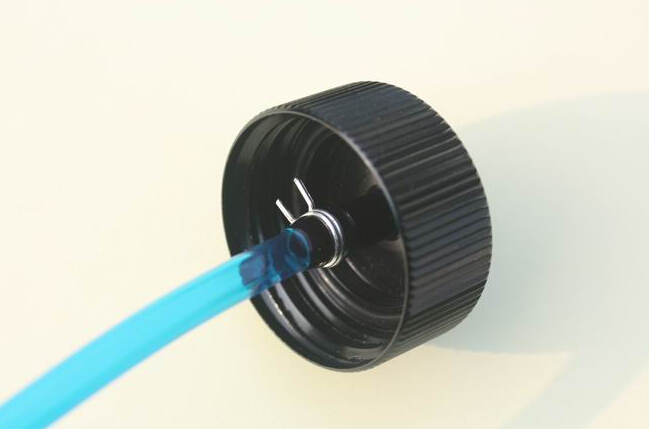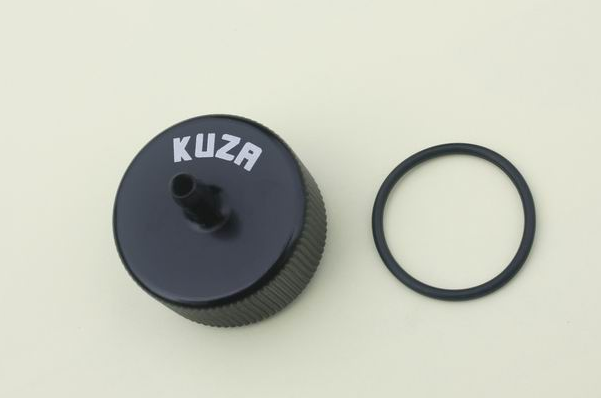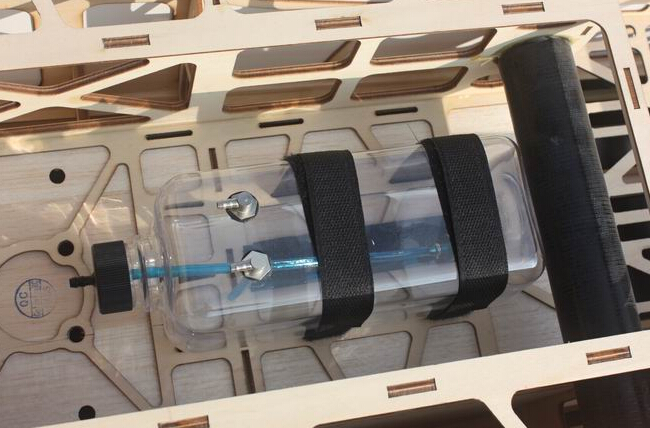 Carbon Fiber accessories version:
• Extra strength carbon fiber control horns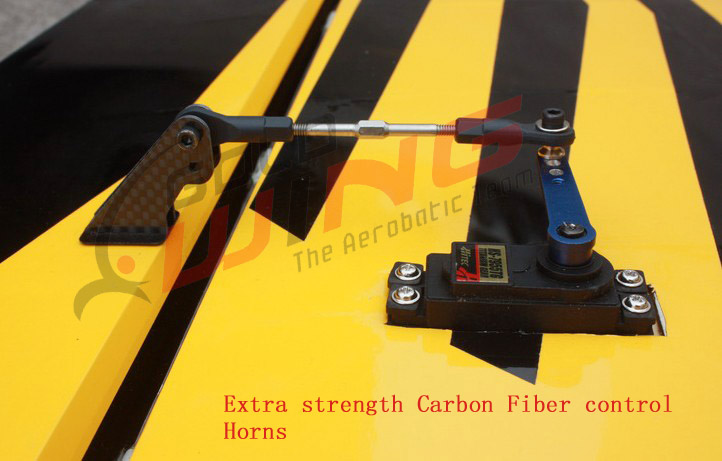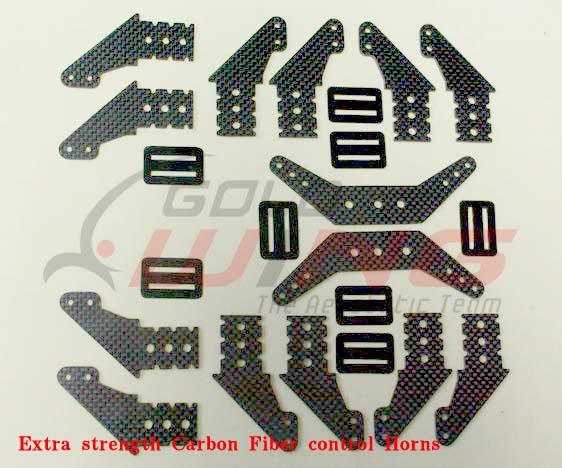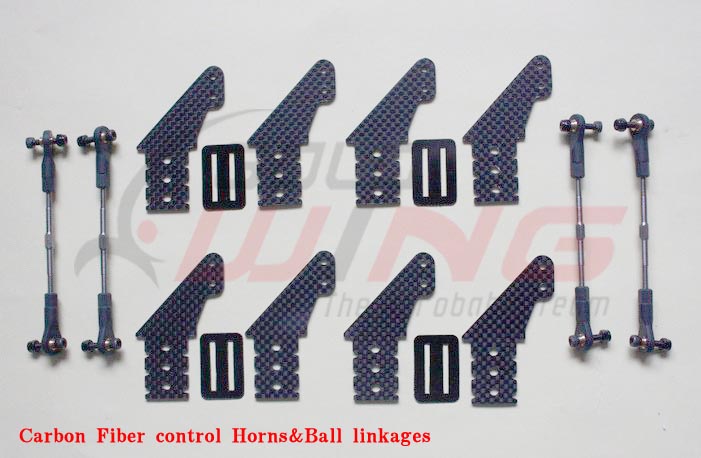 • One piece airfoiled carbon fiber landing gear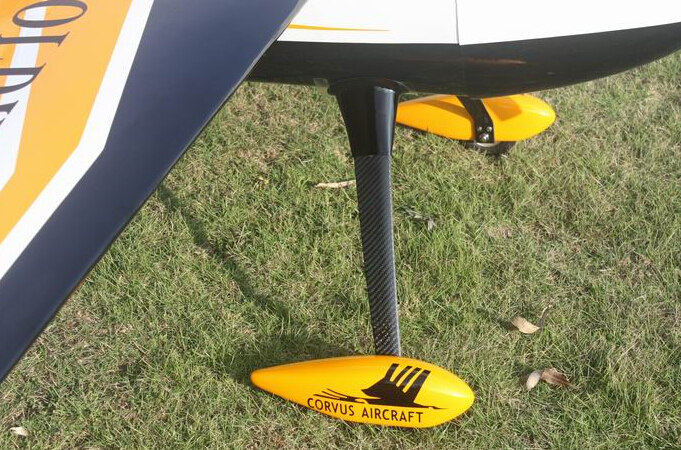 • Carbon fiber tail wheel assembly with CNC machined metal parts, including the aluminium tail wheel hub.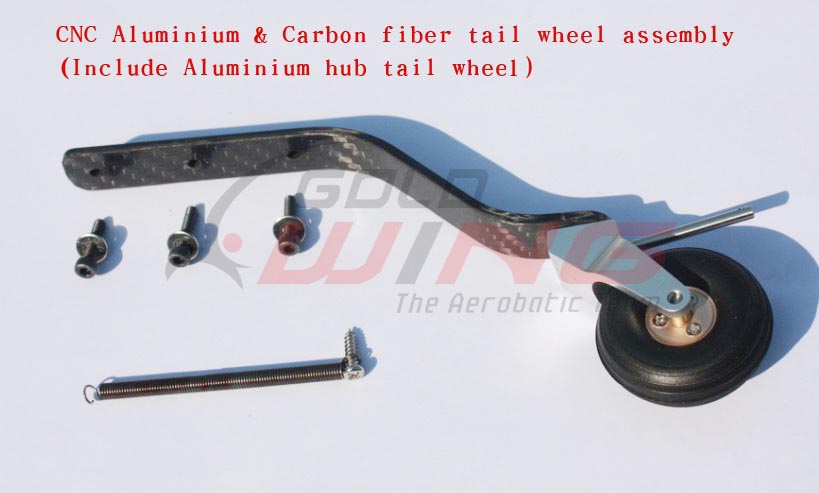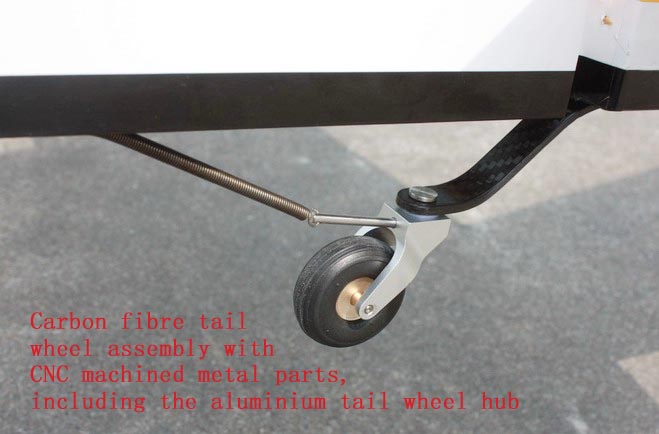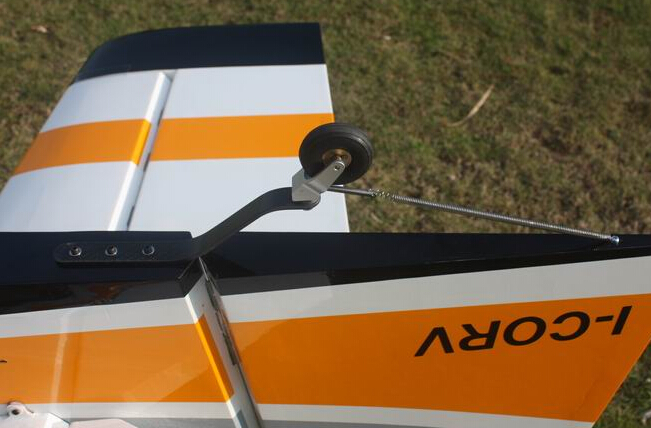 • Increased diameter carbon fiber wing tube over previous versions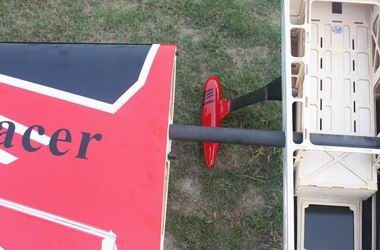 • Two pcs carbon fiber tubes for stab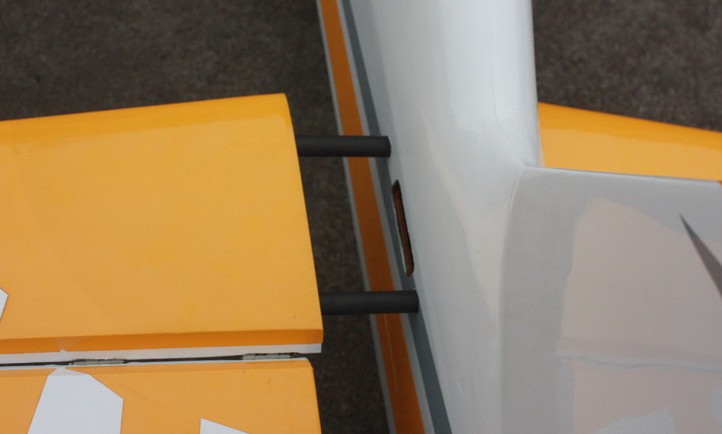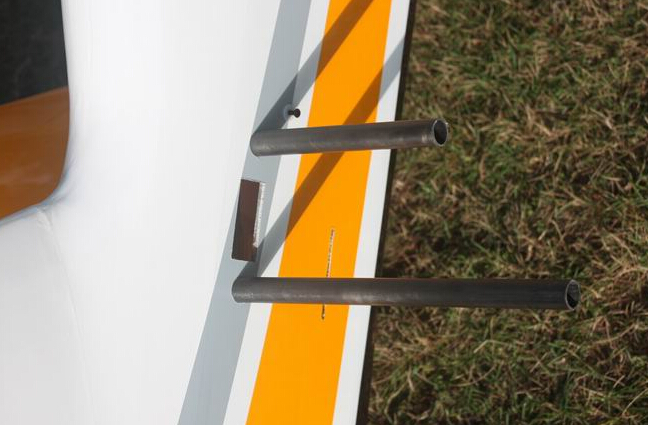 • Special 4in Painted carbon fiber spinner for Corvus