Product Description
ARF Corvus Racer540 60CC V2 NEW!
The new V2 version of CORVUS has the following improvements from previous versions:
1.Control services is larger than V1 version. Up to 50 degrees of throw on all control surfaces. Best for more vibrant aerobatic flight.
2.Improved wheels with more durable materials, and filled with rubber.
3.Using high quality cap head screws.
4.Improved ball link assembly.
5. Improved new Axle.the material of Axle is stainless steel .
6. Improved new Dual Fiberglass horn assembly
7. Flat nylon hinges for better flying strength
8. Include Side Force Generator's (SFG)
9. Larger carbon fiber wing tube diameter than V1 Previous versions.
10. This V2 new design with a longer fuselage moment arm aids the tracking of the model, giving it rock sold precision flight. Making it perfect for modern day flight schedules for IMAC and Freestyle competitions.
11. The Corvus is designed to directly accommodate KUZA rudder servo tray.
SPECIFICATIONS
WING SPAN:91"(2310mm)
LENGTH:89-1/2"(2270mm)
WING AREA:1507sq in(97.2sq dm)
FLYING WEIGHT: 17.2-19.5lbs(7800-8800g)
Gas Power:50-70cc gas Recommend DLE55 or DLE61 or GP61
Electric Power:
Hacker Q80-8M with 12S 5000mah 24x10 prop
Or other 4000Watt electric motor
ESC:160A
RADIO:6+CH
Servos: 5-6 high torque servos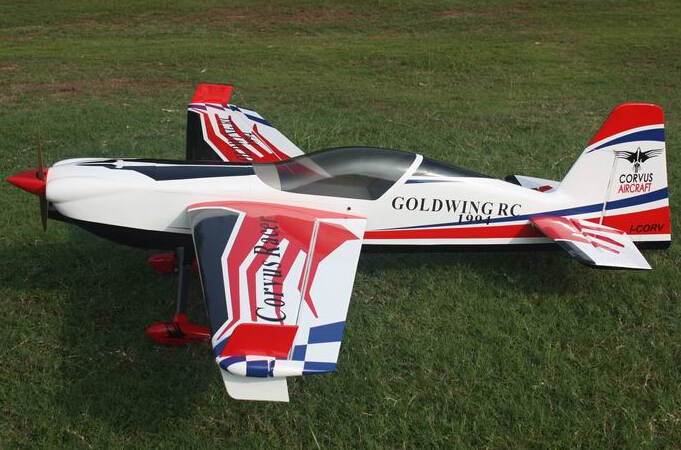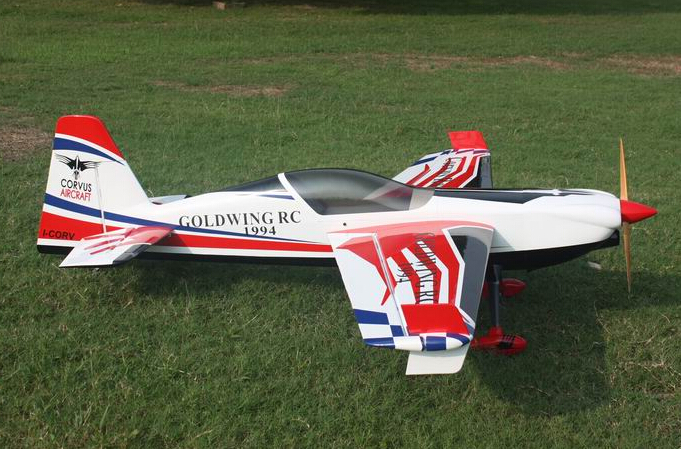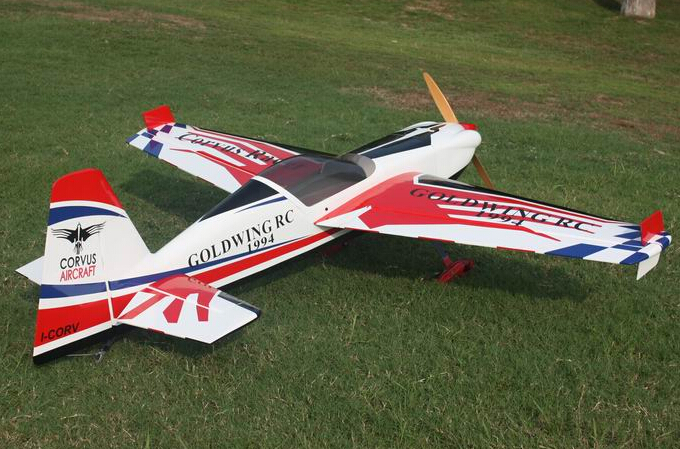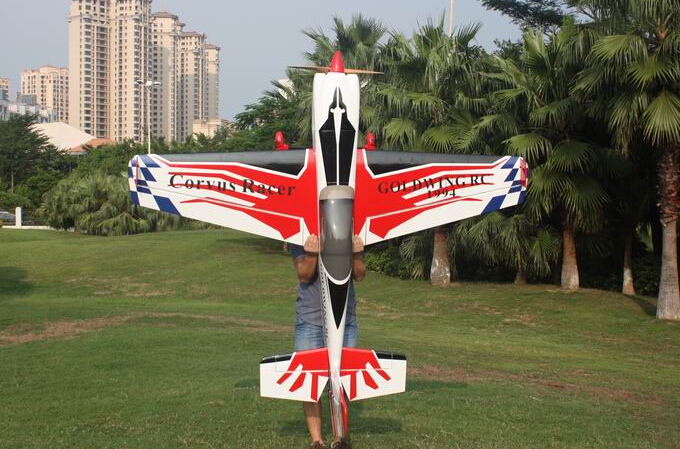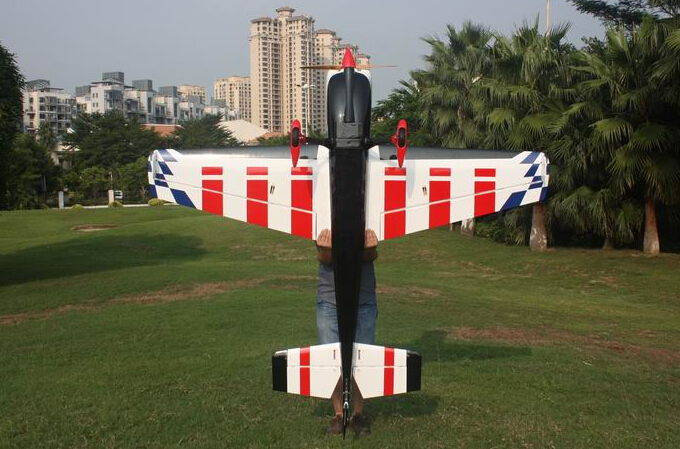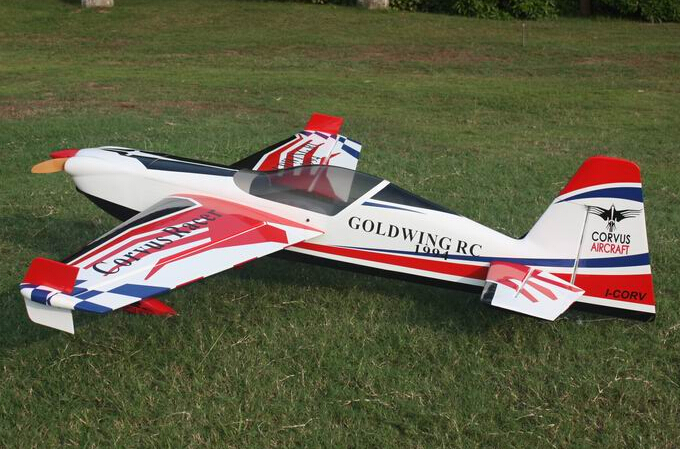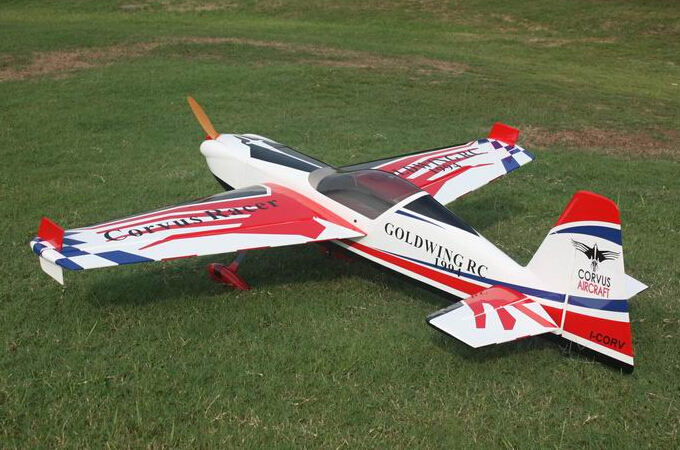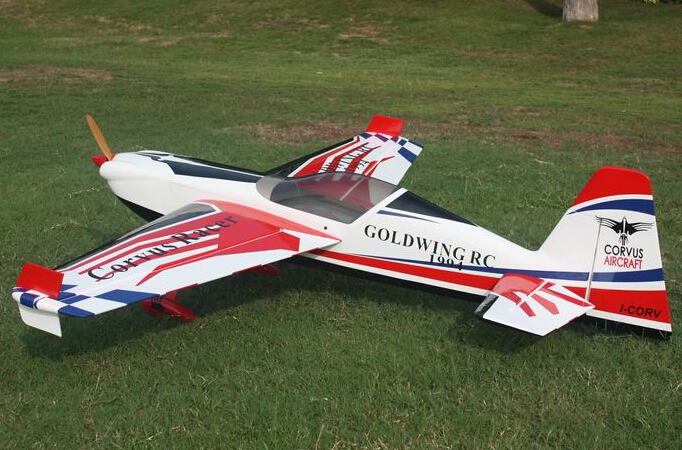 Special Features:
Newly designed structure
Two pieces removable wings & stabs
PVC canopy
Larger aileron and elevator design for excellent 3D aerobatic flying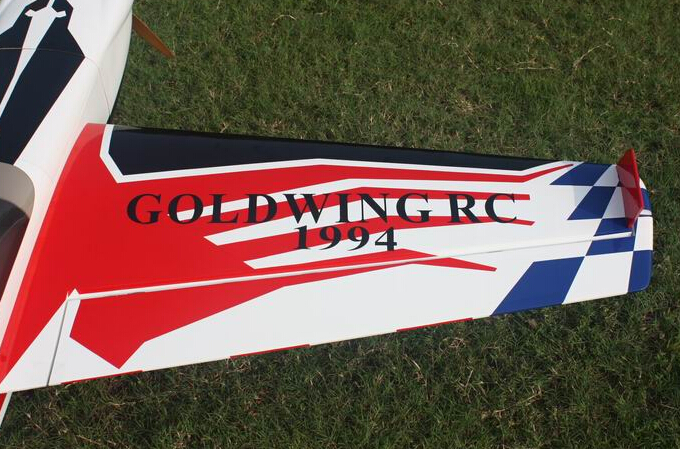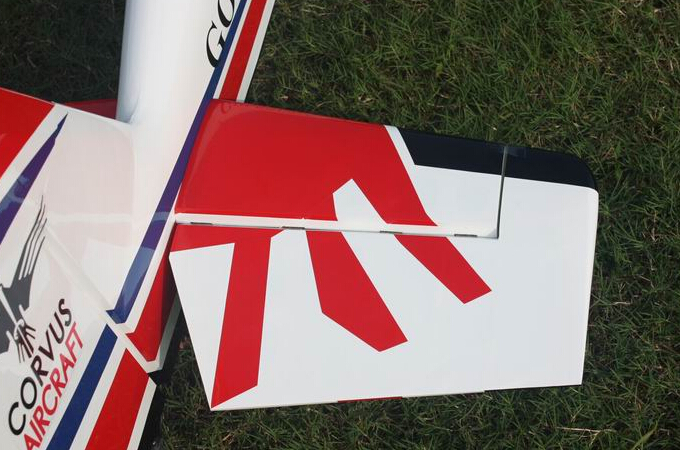 Removable rudder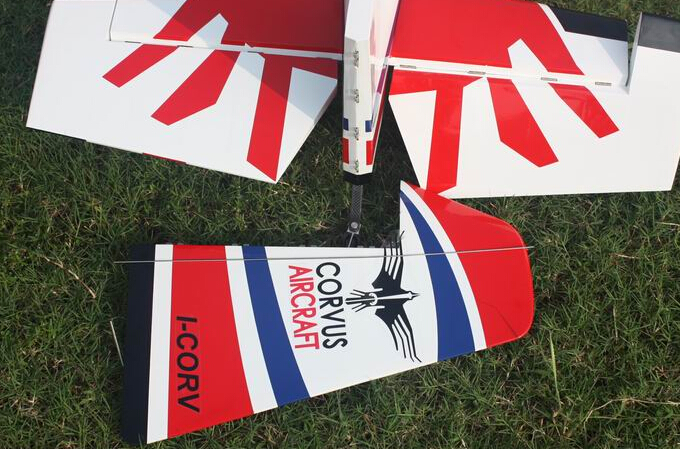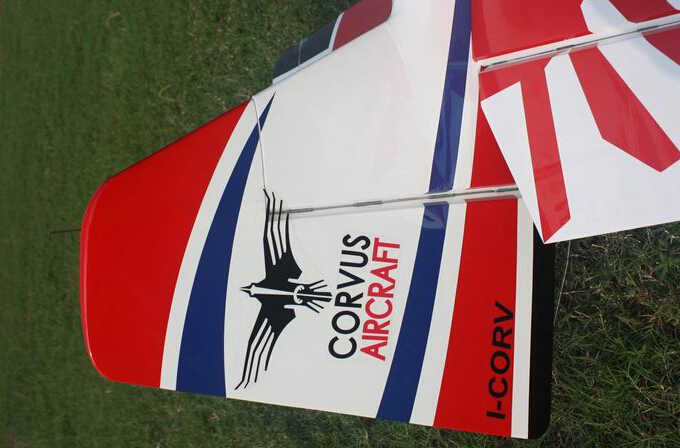 Includes Side Force Generator's (SFG)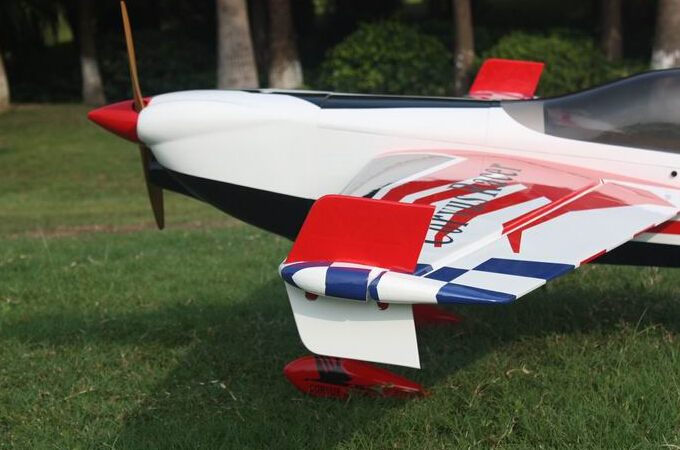 CNC anodized aluminum Canopy Bolts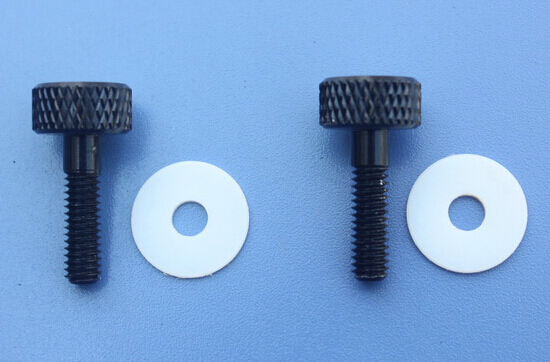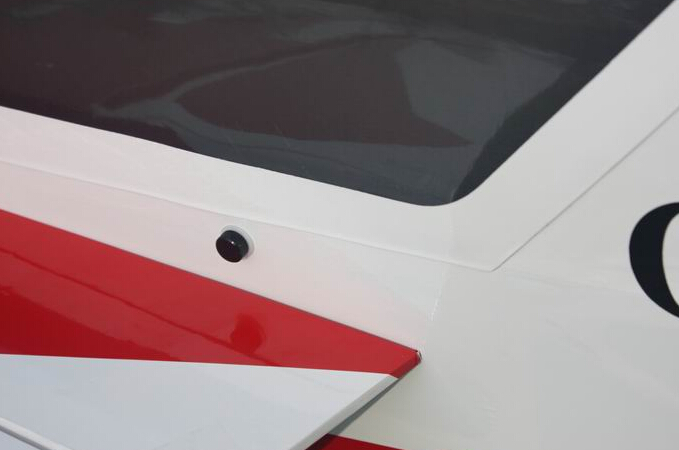 Full length Tuned pipe tunnel designed into fuselage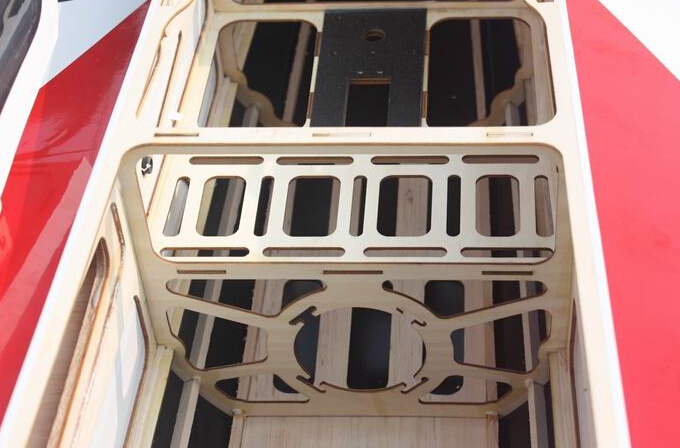 Anodized aluminum Long servo arms included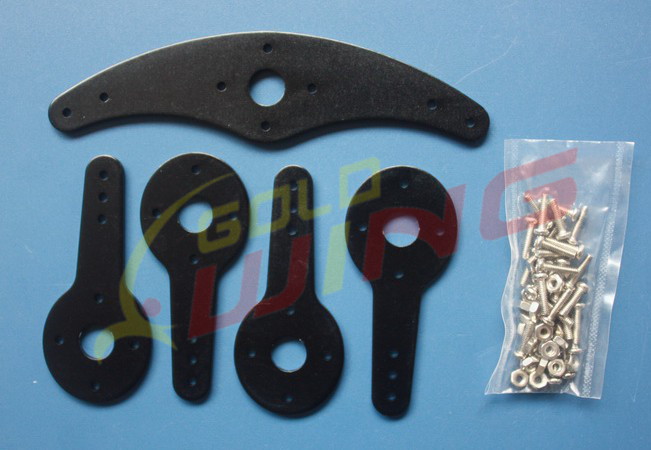 Adjustable pushrods for easy fine tuning(Includes wrench)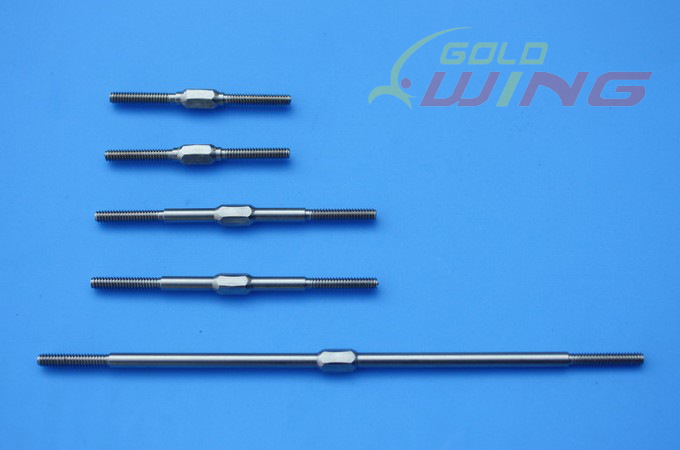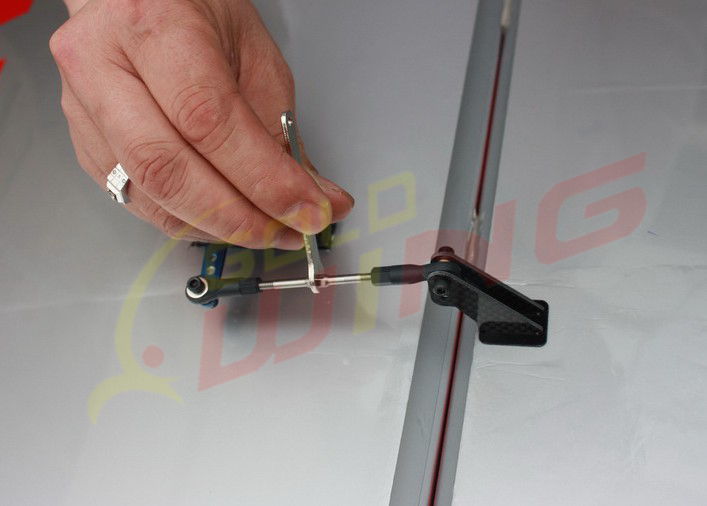 Servo extension safety connector clips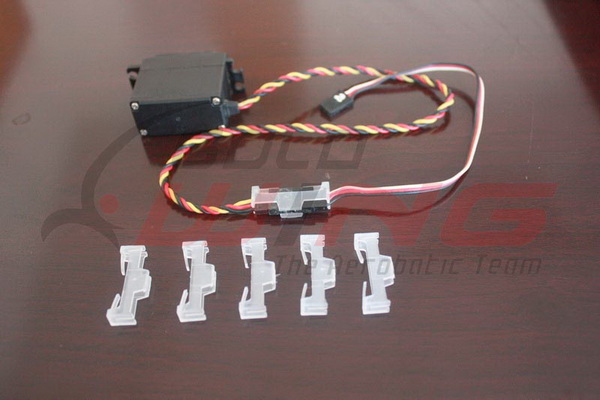 High performance cap head bolts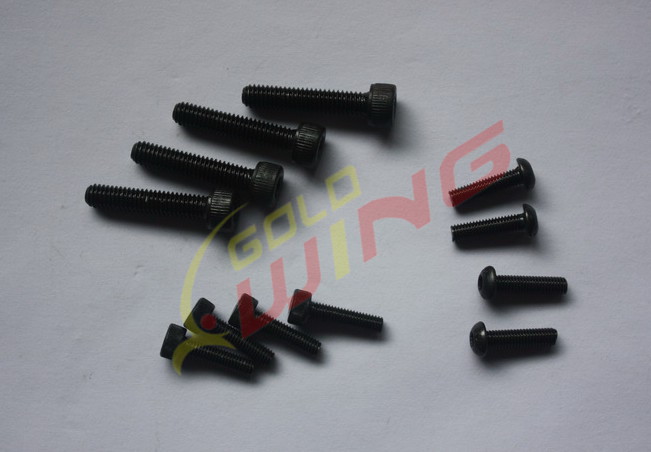 Flat nylon hinges for increased strength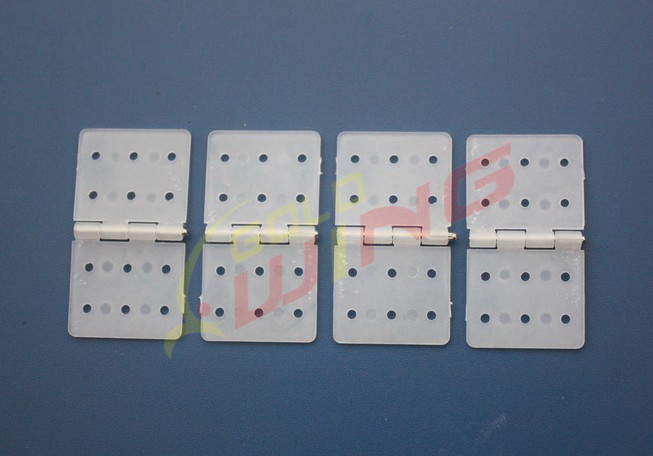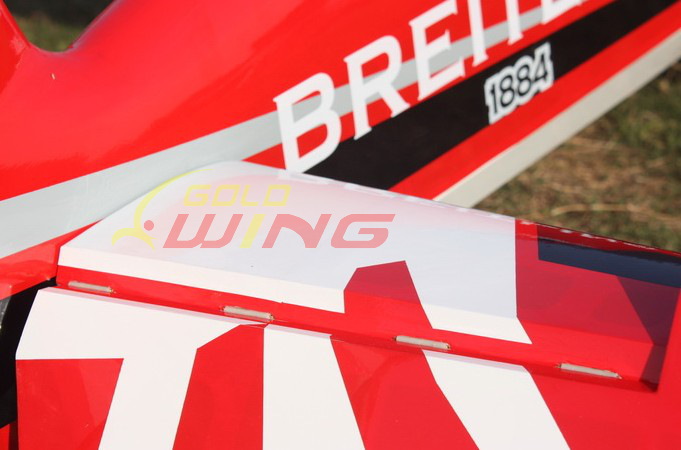 Honeycomb board carton packing for safer transportation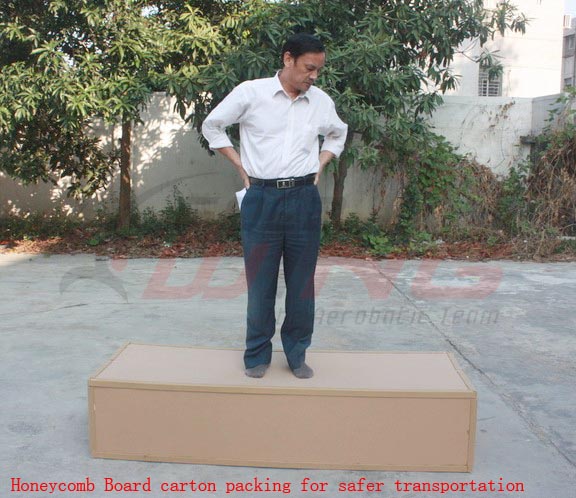 High quality 3mm ball links assembly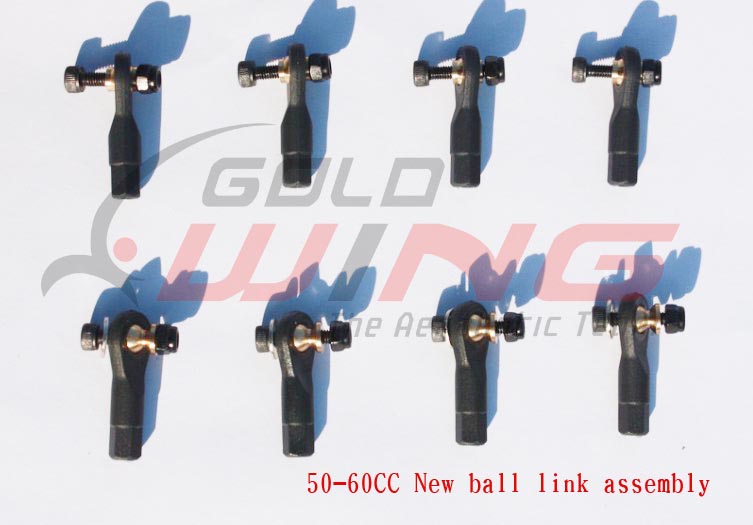 New dual fiberglass horn assembly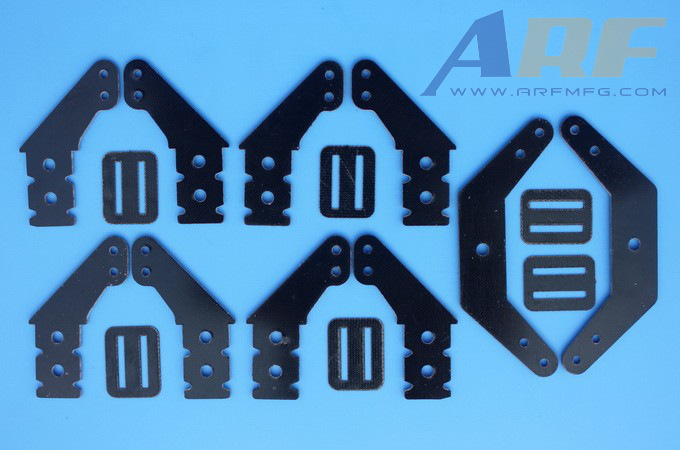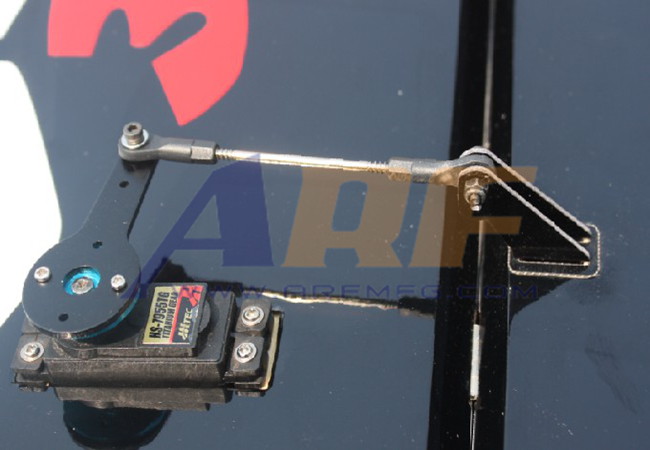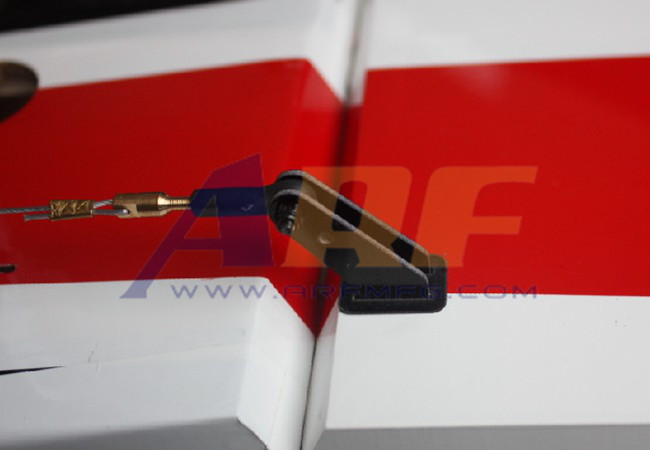 Carbon fiber tail wheel assembly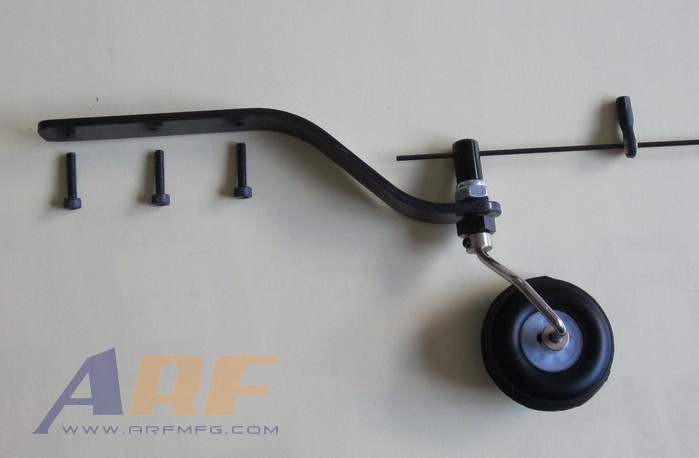 High-quality durable rubber wheels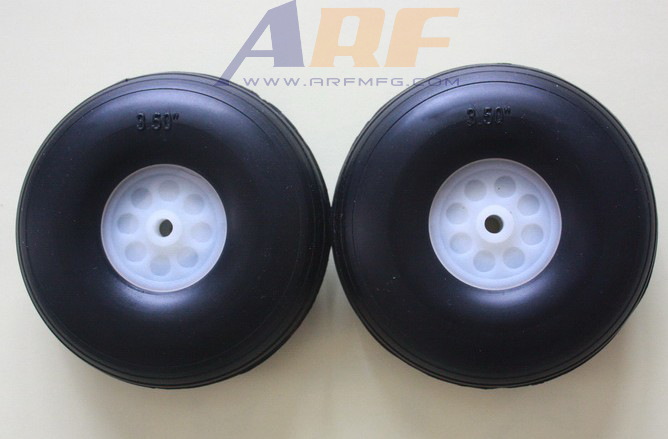 Improved new Axles (the material of the Axle is stainless steel )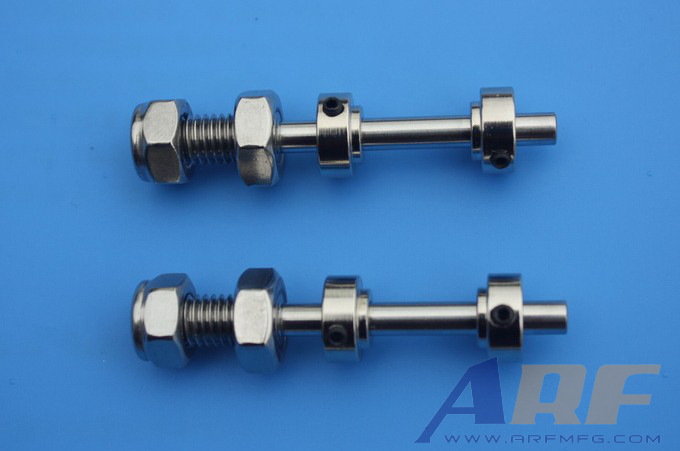 Landing gear: Carbon fiber landing gear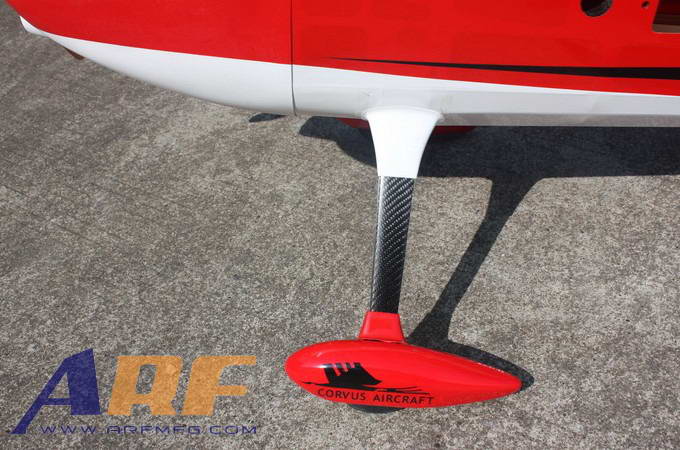 Increased diameter carbon fiber wing tube than previous V1 version.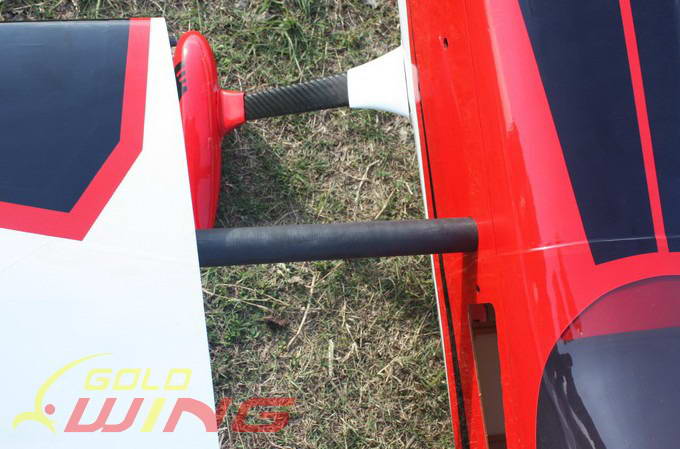 The Corvus is designed to directly accommodate KUZA rudder servo tray.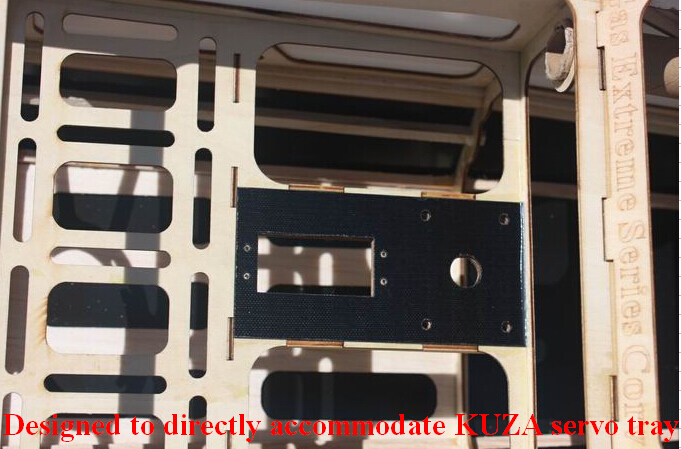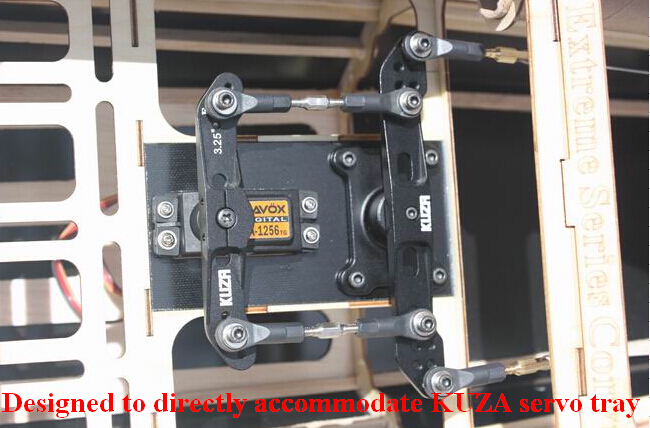 Recommend Accessories (Not included):
KUZA 1x servo tray kit No. KAG0T01F or KAG0T01J or KAG0T01H
KUZA Heavy duty 7075 aluminum Servo Arm
For Futaba servo(25T):
47mm/1.75in Single No. KAG0S7F
100mm/4in Dual No. KAG0D723F
For Hitec servo(24T):
47mm/1.75in Single No. KAG0S7H
100mm/4in Dual No. KAG0D73H
For JR servo(23T):
47mm/1.75in Single No. KAG0S73J
100mm/4in Dual No. KAG0D73J