Product Description
The Boeing B-17 Flying Fortress was a four-engine heavy bomber aircraft developed in the 1930s for the then-United States Army Air Corps (USAAC). Competing against Douglas and Martin for a contract to build 200 bombers, the Boeing entry outperformed both competitors and more than met the Air Corps' expectations. Although Boeing lost the contract because the prototype crashed, the Air Corps was so impressed with Boeing's design that they ordered 13 more B-17s for further evaluation. From its introduction in 1938, the B-17 Flying Fortress evolved through numerous design advances.

The B-17 was primarily employed by the United States Army Air Forces (USAAF) in the daylight precision strategic bombing campaign of World War II against German industrial and military targets. The United States Eighth Air Force based at Thorpe Abbotts airfield in England and the Fifteenth Air Force based in Italy complemented the RAF Bomber Command's nighttime area bombing in Operation Pointblank to help secure air superiority over the cities, factories and battlefields of Western Europe in preparation for Operation Overlord.The B-17 also participated to a lesser extent in the War in the Pacific where it conducted raids against Japanese shipping and airfields.

From its pre-war inception, the USAAC (later USAAF) touted the aircraft as a strategic weapon; it was a potent, high-flying, long-range bomber that was able to defend itself, and to return home despite extensive battle damage. It quickly took on mythic proportions, and widely circulated stories and photos of B-17s surviving battle damage increased its iconic status. With a service ceiling greater than any of its Allied contemporaries, the B-17 established itself as an effective weapons system, dropping more bombs than any other U.S. aircraft in World War II. Of the 1.5 million metric tons of bombs dropped on Germany by U.S. aircraft, 640,000 tons were dropped from B-17s.

Freewing has produced the PERFECT Scale replica of this amazing aircraft, with a wingspan of 1.6 meters everyone will know "you dominate the sky". Complete with a modular Pod Based motor/esc and Prop setup, build time is limited to around 1.5 hours. The retracts system is pre-installed and are worm driven full metal retracts insuring you they will never fail no matter what surface you are flying from, perfect for Grass Take-Offs and Landings. Split Flaps add the scale design and increase the flying ability of this Heavy Bomber. As you can see from the video below, take off is achieved within 15 meters, giving the aircraft the ability to be flown from short length strips. With plenty of power on tap the B-17 is a dream to fly, straight clean lines, easy rolls and she even loops with ease when required.

The kit comes with a complete manual instructing easy steps for construction and the C.G. indicated within the manual is spot on!. This model with no doubt will be one of your favourite models, flown day in and day out!.
This is a Plug-And-Play kit. It comes with motor, esc, servos, retracts installed. Fly it with your radio and abttery.

Specifications:

EPO Foam
Wingspan: 63" , 1600mm
Fuselage Length: 46" , 1170mm
Flying Weight: 2350g
Wing Loading: 78g/dm2
4 x Props (2 Standard / 2 Counter Rotate)
4 x 30A Esc
7 x 9g Servos
2 x 1800-2200 3s 11.1V Li-Po Battery Required
Worm Drive Full Metal Retracts
Flap System Pre-Installed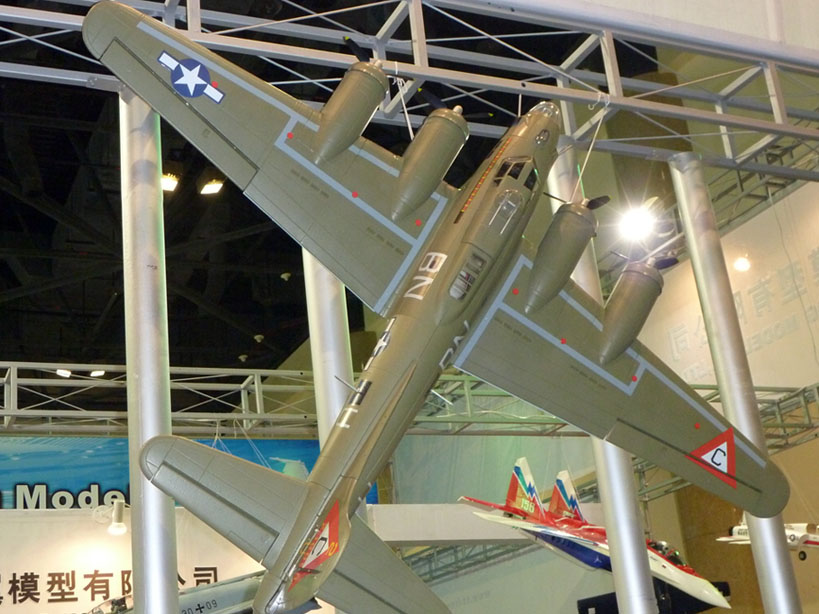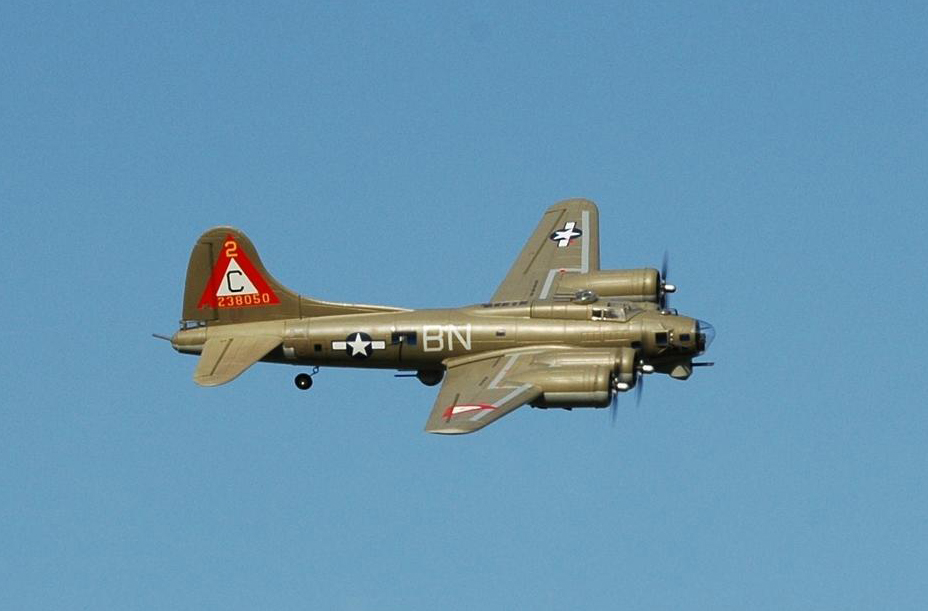 The following pictures are for the exactly same plane with a different color scheme -Liberty Belle. These pictures are displayed here to show the high quality and craftsmanship.