Product Description
The Dynam Messerschmitt BF110 is an impressive looking aircraft with its grey-blue camo and hornet painted on its nose! This aircraft comes in at a large 1500mm wingspan and comes with flaps, retractable undercarriage AND wheeldoors! The Dynam Messerschmitt BF110 also flies just as good as it looks with a large wing area which provides plenty of lift and stability and twin engines which gives it plenty of power. Being larger than usual Dynam warbirds, the BF110 is easier to see and defintely will turn heads especially on a low strafing run!
Features:
6 Servos - Flaps factory installed
Factory installed retracts
Dual powerfull dectrum motors installed
Specifications:
Wingspan: 59 in (1500 mm)
Length: 44.2in (1122 mm)
Wing Area: 539sq in(34.8sq dm)
Flying Weight: 4.2lb (1900 g)
Motor: 2 x BM3512 850KV Brushless Outrunner
Speed Controller: 2 x 40A ESC
Servo: 6 x 9g sevo
Still Required:
2200mAh 4S LiPO.
Your Own Transmitter and Receiver.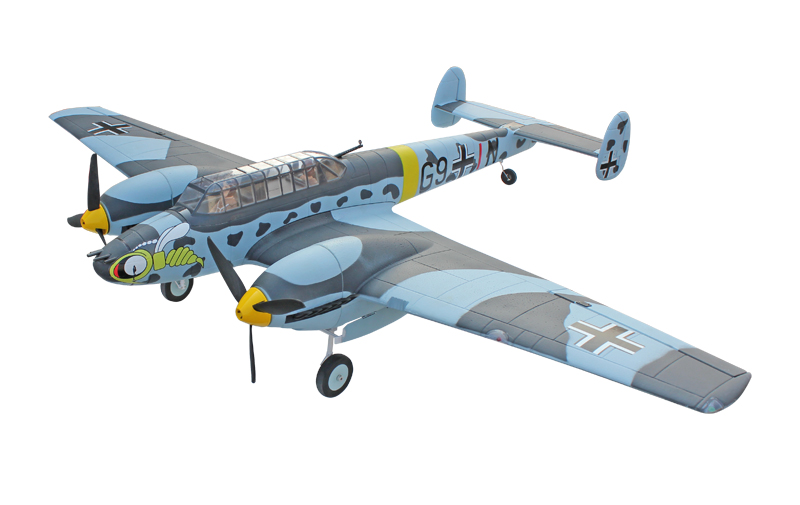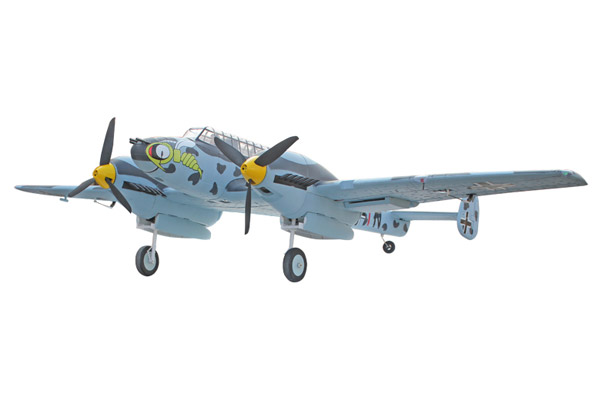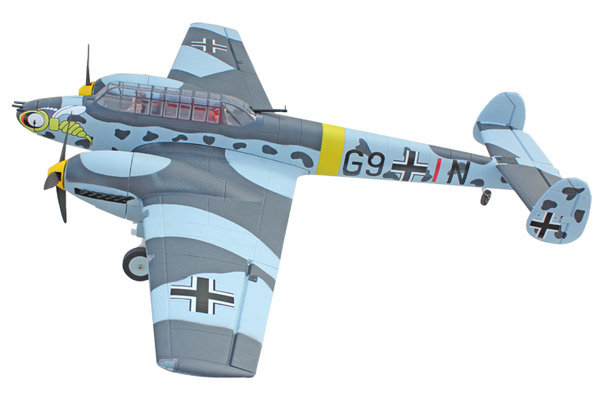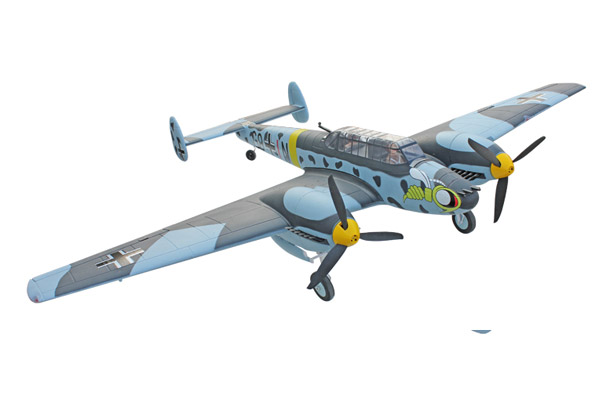 Flight Videos: