Product Description
Airwolf helicopter used in the 1980's "Airwolf" U.S. television series. Airwolf itself was a Hi-Tech helicopter, equipped with cutting-edge on-board computer, surveillance and radar systems, able it quicker than the fastest jets, and armed with awesome fire-power. Dubbed " The Lady" due to it's slender grace appearance, Airwolf had been constructed by "The Firm", a mysterious, top secret division of the C.I.A., distinguishable by it's agents all-white dress code. Airwolf itself was modified from Bell 222b, with adding a number of fiberglass and aluminium sections to make it look more unique.
The lightweight Lithium Polymer onboard rechargeable battery pack drives two powerful micro motors and will provide flights of 5 to 10 minutes, yet can be recharged the portable charger provided.
This mini helicopter is AMAZING, and it doesn't take experience to fly it! You can take off, hover in one spot then direct it left or right while remaining in complete control, and landings are fully controlled and gentle. The Micro Helicopter comes with everything needed to be flying within minutes, including an r/c transmitter, flight battery, charger and instructions.
- 3Ch Yaw Practice: Throttle: UP, Down. Yaw: Right Rotation, Left Rotation. Pitch: Forward, Back.
- Main Rotor Diameter: 180mm Length, Rear Rotor Diameter: 36mm.
- Helicopter total length: 200mm excluding rotors.
- Rechargeable Flight Battery: High capacity integral Lithium Polymer battery.
- Charger: Integral Transmitter / Charger supplied with LED indicator/Auto shut off. Simply plug in and
charge, with easy to use connections.
- Flight duration: 5 to 10 minutes.
- Charge Time: 15-20 Minutes for full charge.
- Ready To Run: Supplied completely assembled and ready-to-fly, with pre-installed 3 Channel
Proportional Infra Red Control System.
- Range: About up to 10-20M
- Frequency: WIRELESS R/C SYSTEM - Bands A, B & C allow up to three models to be flown at the
same time.
- Battery: Insert 6 x AA 1.5V Batteries properly followed by polar indicator. (Battery not included)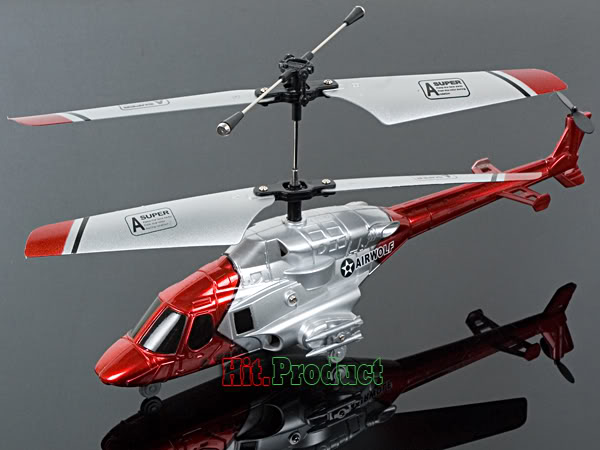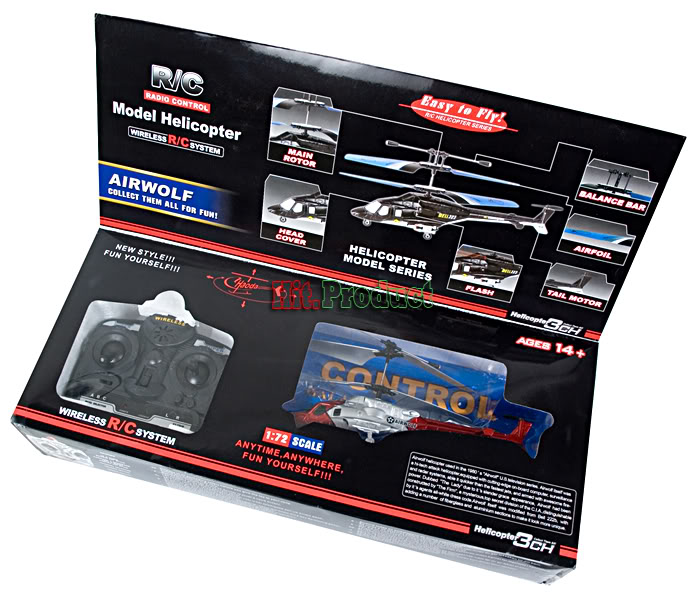 SKU: HPM560